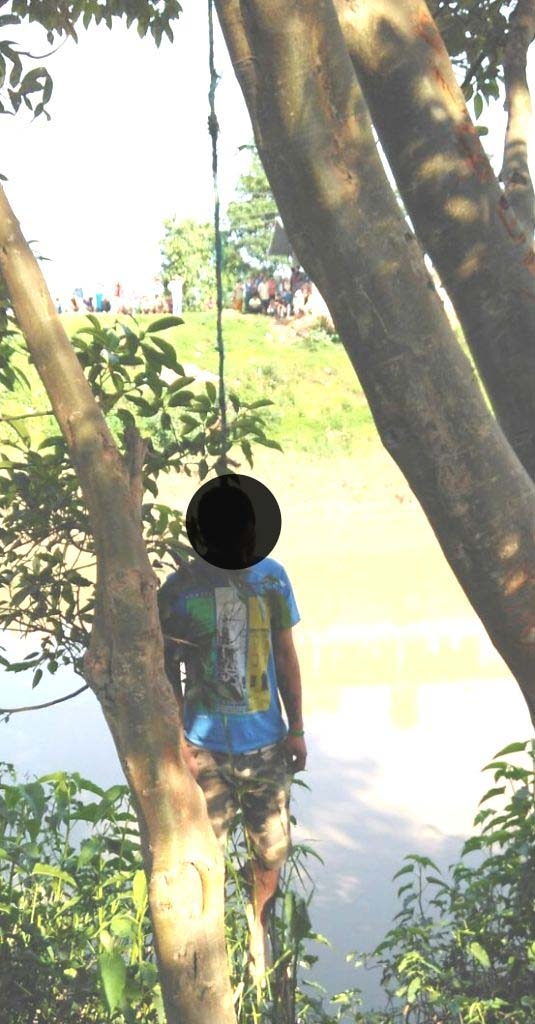 Imphal, April 26: Tension runs high among the locals of Kakwa area after a youth of the area was found hung to death at Lilong area early today morning.
Local club members and volunteers of various Meira Paibi Lup came out at the street at around 11 am today and pour their anger by blocking all short of vehicular movement. An auto driver who tried to passed the route was severely beaten by the angry local protesting the dead which they alleged that the youth was killed and hang at Lilong area.
Report said that the deceased identified as Sagolsem Prashanta Singh @ Abung (27 years), son of Roshan of Kakwa Nameirakpam Leikai was found hung-to-death at Haoreibi Awang Leikai Tairen Makhong near water supply under Lilong Police station at around 6 a.m today.
Police suspect the person to have been hanged by miscreants as his eyes were blind folded using his shirt. However, there was no injury marks found on his body. A police team took the body for post mortem at around 10.30 am.
Around 16 local clubs located  in between Singjamei to Lilong area today convened a meeting and formed a JAC.
The JAC demanded immediate arrest of the culprits involved in the killing of the youth within 24 hours.
The JAC said that until the culprits involved in the killing were arrested the Imphal Moreh route in between Singjamei to Lilong Bazar will be blocked.