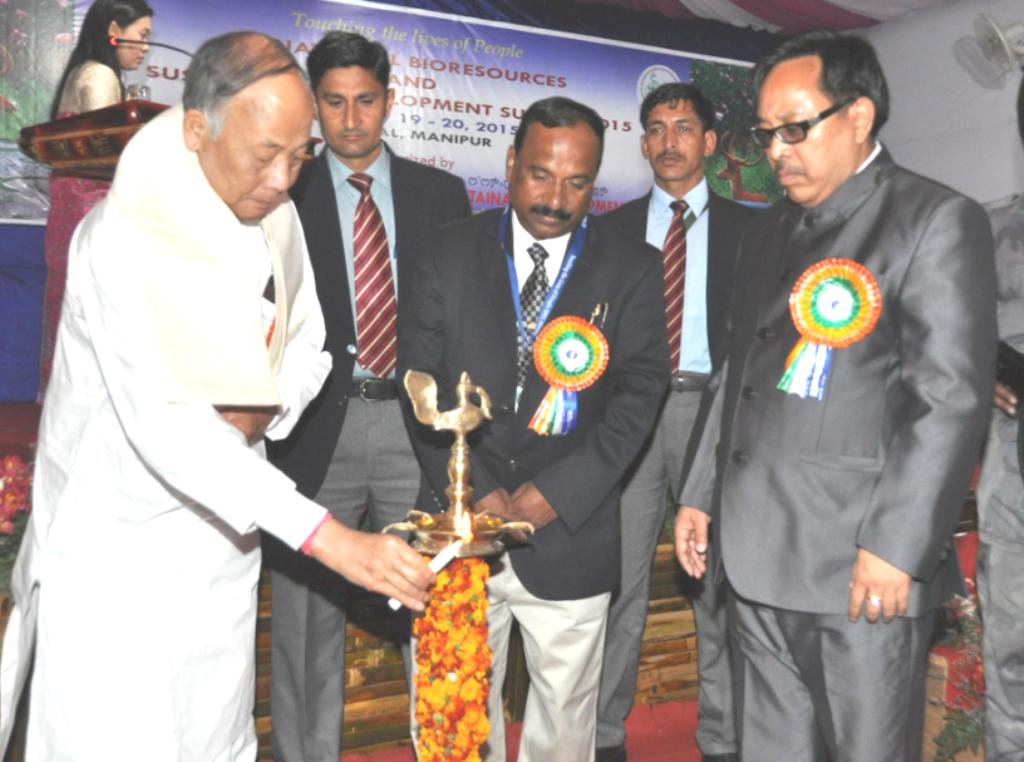 Chief Minister Okram Ibobi Singh today said that his government is very co-operative and always ready to support any kind of National project to be taken up in the state.
Speaking during the inaugural function "1st National Bioresources and Sustainable Development Summit 2015" at The Institute of Bioresources and Sutainable Development Complex, Takyelpat, Chief Minister Okram Ibobi Singh said that his government has created history by acquiring over 600 acres of land including fertile cultivable land at Kodompokpi and Changangei area at one time for upgradation of the Imphal Tulihal airport to International airport.
"Airport Authority of India has said that, we have created history by acquiring 600 acres of fertile cultivable land at one time and handing over it to the AAI", Ibobi said
He said that amidst protest the state government has acquired and handed over various land over for contruction of various development project like – construction of National Institute of Technology. He also said that the state government has given all supports including security and acquisition of land for construction of the Jiribam Tupul Railway line.
" With the kind of support from the state government the railway project being taken up in the state has become one of the fastest railway project in the country.
Chief Minister further said that there are oppositions to the works of the government from some section of people but almost all the people of the state supports to the government move.
"People now want peace and development and the government is ready for it," said Ibobi Singh.