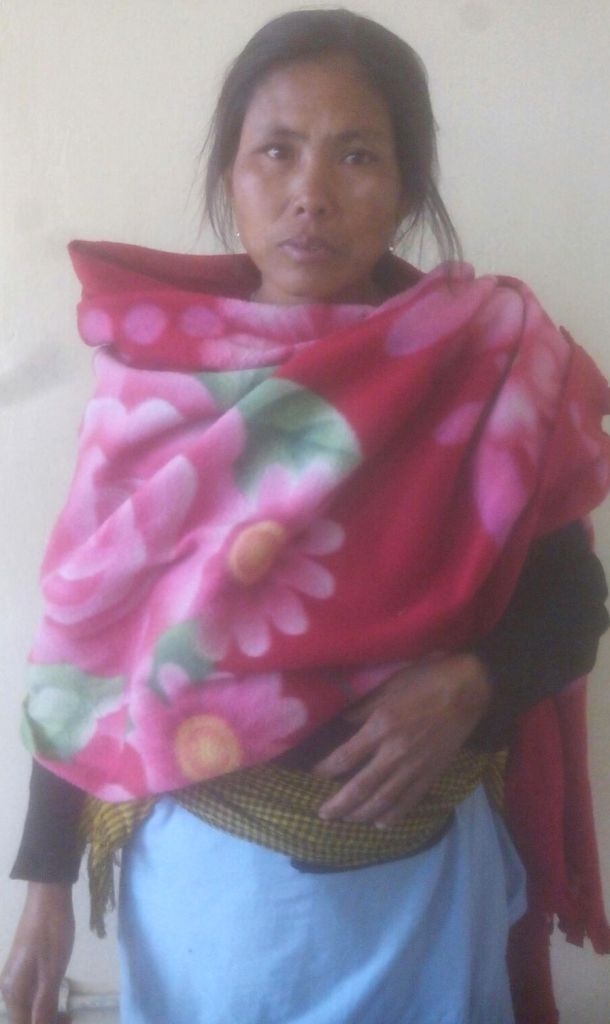 Police today arrested a woman and her former husband on charge of killing her present husband today morning at Andro Khoibu Shantipur Leikai under Andro Police station in Imphal East.
Report said that Chingakham Panchon (age about 42 years) son of late Apabi of the mentioned locality was found murdered by cutting his neck late yesterday night. Locals said that the deceased was last heard enjoying local brew with his wife Puthem Ningol Chingkham Ongbi Tejbati Devi (age about 42 years) at their courtyard at around 9.30 pm yesterday. At around 9.45 pm she allegedly came running to the house of her former husband Yumkhaibam Kulachandra Singh (age about 47 years ) son of Y. Herachandra who stayed opposite to the house of the deceased by creaming that her present husband was murdered. However, she was drive out by her owned children.
Report culled from the locality said that Tejbati Devi eloped with the deceased Ch. Panchon some 7 months back by leaving her former husband Yumkhaibam Kulachandra Singh  and her 5 children – 2 sons and 3 daughters. Ch, Panchon too was also already married to a Tangkhul lady from Tangkhul Nongdam and is reportedly having 4 children- 1 son and 3 girls. But soon after Panchom eloped with Tejbati, his wife and children left him with the new wife.
Both the husband and wife were heavily drunk at the time of the incident, said a local and further added that Panchon could have been killed by Tejbati by conspiring with her former husband Kulachandra.
Police had arrested both Tejbati and Kulachandra and a case has been registered against them.
Police sourced said that the deceased was first hit by a dagger like object at his head and latter slit at his neck cutting the throat. The dead body has been handed over to the locals after conducting post mortem.