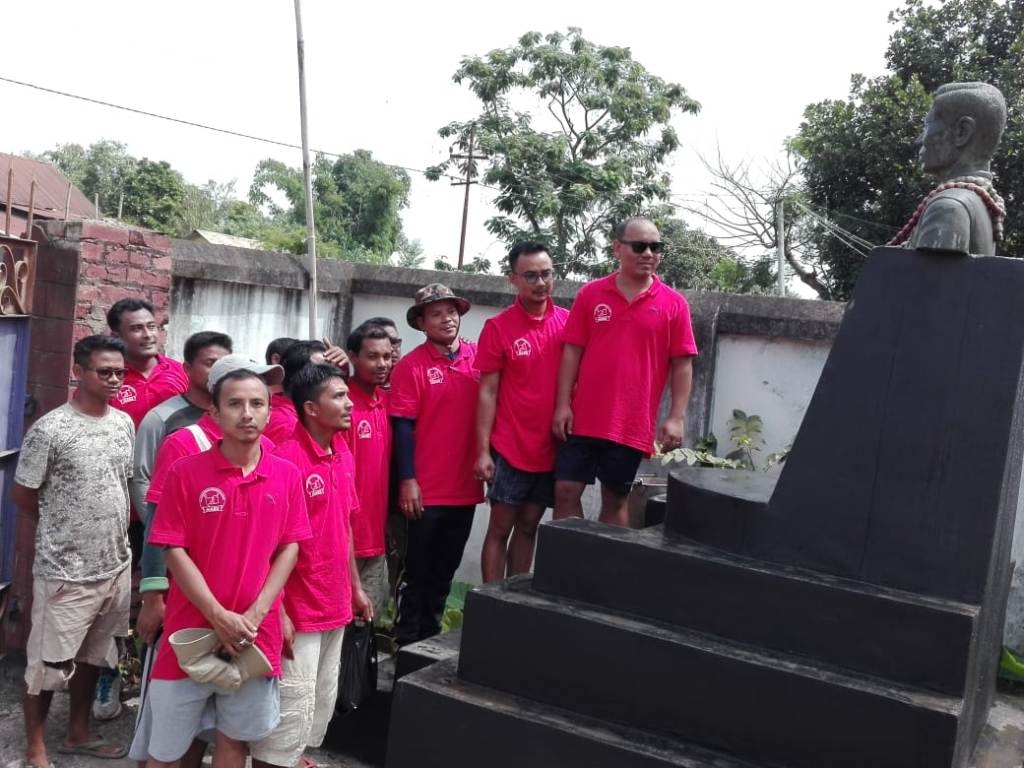 IT News
Kumbi, Oct 1,
Volunteers of Matingleiba Kumbichasing (MAKU) have paid a floral tribute to the departed revolutionary social leader, Hijam Irabot before his statue situated at Kumbi Laisandhong leikai on the occasion of the 122th birth anniversary on Sunday afternoon.
As part of the birth anniversary of the pioneering revolutionary leader, MAKU volunteers conducted a cleanliness drive at the surrounding areas of the statue.
Meanwhile, MAKU along with volunteers of Humanism Foundation conducted a mass cleaning drive – cum-nurturing the nurseries planted by MAKU and Humanism Foundation along the Kumbi —Wangoo Road on Sunday morning.
The nurseries were planted by MAKU and Humanism Foundation two months ago in a mass plantation drive.
Around 40 volunteers of MAKU and Humanism Foundation participated at the cleaning- cum- nurturing nurseries plants.
The two social bodies appealed the people of Kumbi to maintain the nurseries till their full grown.