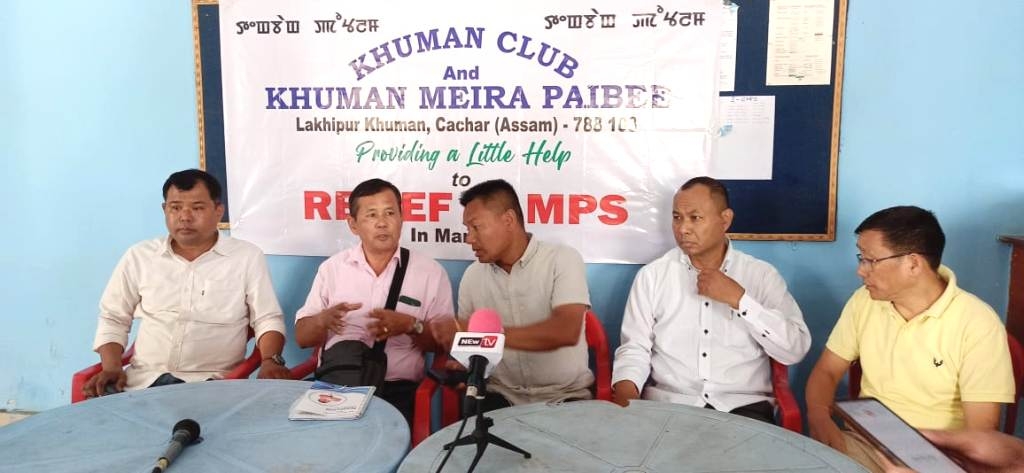 IT News
Imphal, June 10:
Various forms of assistance and support continues to pour in from all quarters from within as well as outside the state for the hundreds injured and thousands displaced during the ongoing violence which erupted on the 3rd of May following a mass rally at Churachandpur.
A six-member team from Lakhipur Khuman of Cachar District Assam along with Khuman Meira Paibee is also currently in the state and is touring the violence-affected places and contributing assistance to the relief camps being set up in various places. They have visited the relief camps located at Sports University- Koutruk, Heingang PHC, Biramangol College, and Phayeng. They will also visit a few more camps at Moirang.
According to Wangkheimayum Nildhaja, a member of the team visiting the state, the Meitei community at Lakhipur has been monitoring the situation in Manipur and is prepared to extend further assistance and support available at their disposal for the welfare of the people in the state. He further added that the people of Lakhipur has taken up Counter-blockades at Cachar when economic blockades along the national highways were imposed in Manipur earlier and will do so again if needed.