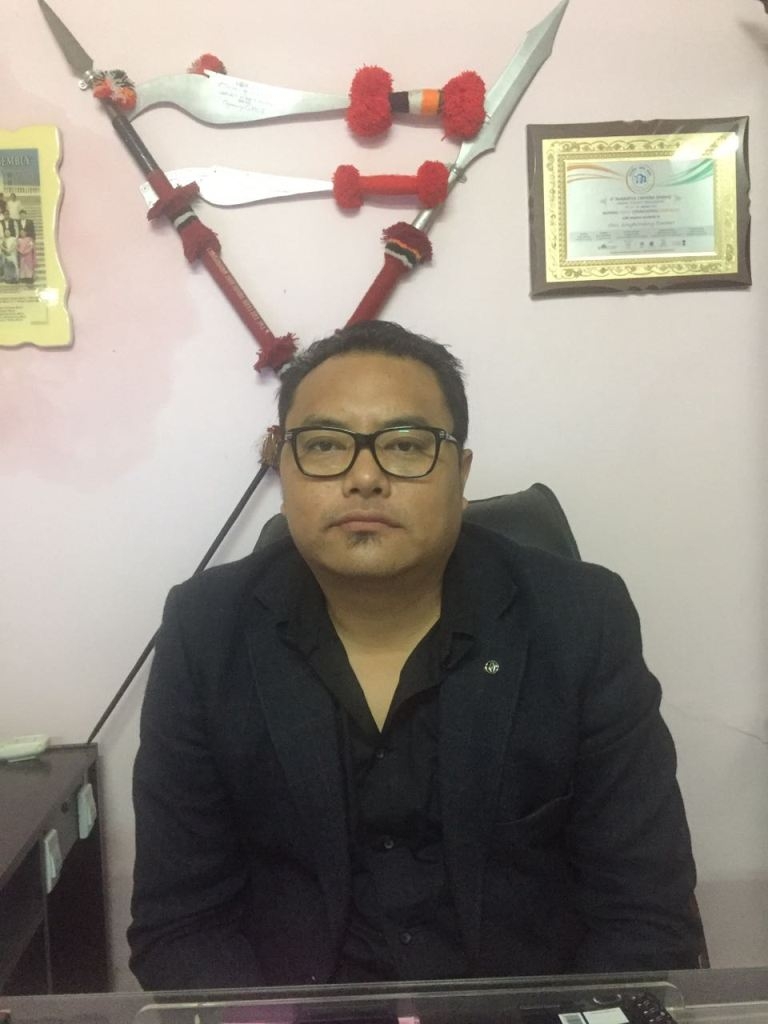 Imphal, Dec 1: Amidst the on-going issues of prolong economic blockade along the Imphal-Jiribam highway, Member of the Legislative Assembly of 53-Tamenglong Assembly Constituency, Janghemlung Panmei has submitted his resignation letter from his MLA seat to the Speaker of Manipur Legislative Assembly, Imphal, Manipur.
In his press statement, Janghemlung Panmei said that he took the decision to resign from his MLA seat after getting heavy pressure from his worker.
He also took the decision to resign from the post of General Secretary of Manipur Pradesh Congress Committee (MPCC) along with the withdrawal from his primary membership of the MPCC in the larger interest of the people of his constituency.
Janghemlung Panmei also said that at the moment he have not decided to which party he will be joining. After a meeting with his worker and member will decide, he added.
Janghemlung Panmei submitted his resignation to the president of MPCC, today.