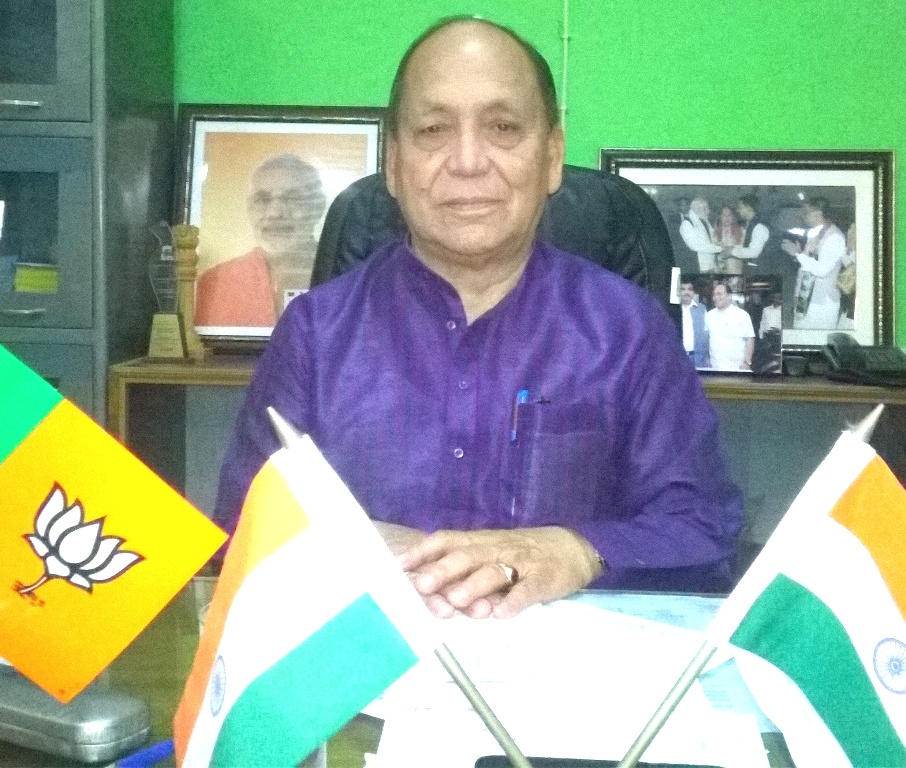 IT Exclusive
While signaling a bright future for the party in the state, Th Chaoba, President of Bharatiya Janata Party (BJP) Manipur Pradesh has reiterated that it is unfeasible to change the commander in the middle of the battle field.
Chaoba stated this to a representative of Imphal Times at the BJP state head office today while referring to the recent buzz about the change of state BJP leadership.
The Presidentship of Th Chaoba has been extended in a special 'arrangement' following a directive from Amit Shah -National President, BJP.
"As per the directions of BJP National President, Amit Shah, upcoming Municipal and Nagar Panchayat elections in Manipur will be conducted under the leadership of State President, Th Chaoba Singh. This arrangement will continue till further instruction," reads a notification by Arun Singh, National General Secretary and Headquarter In-charge.
REASON BEHIND EXTENDING TENURE
During the last three years of Th Chaoba's tenure as president of BJP, Manipur Pradesh, the party was able to garner momentum and support from the public. Soon after Th Chaoba assumed the office of BJP, Manipur Pradesh President on 22 December, 2012; the party fought the 16th Lok Sabha election in the year 2014 and the party managed to secure convincing number of voters in both Inner and outer parliamentary segments.
In a blow to the ruling Indian National Congress, the BJP under the leadership of Th Chaoba managed to field around 120 candidates in all the six ADC segments in the Autonomous District Councils (ADCs) election which was held in the month of June 2015.
Another reason for extending the tenure of Th Chaoba 'till further instruction' from high command of BJP is the performance of the party  at the recent by-election of  Thangmeiband and Thongju Assembly Constituencies, where BJP won both the seats, which are considered as politically vital centres of Manipur.
In the recently held local body election of the state to 18 Municipal Councils and 8 Nagar Panchayats, the party secured 62 council seats and took over the administration in 9 (nine) councils and a coalition at Kwakta.
Support of voters and improving performance of BJP is the indication of the growing confidence in the party and their loath to Congress and its misrule, Chaoba said.
In search of an alternative to Congress, many former high level officers, bureaucrats, ministers and a Chief Minister has joined the party. In the history of India's politics a veteran CPI leader of the state has also joined the saffron fold.
THE MOMENTUM AND CONFIDENCE
Chaoba also informed that for the first time in the state the party has able to touch 4,70,000 membership mark during mass enrollment drives in the last three years of his tenure. W ith this 20 percent of membership spread across the state and the gaining momentum of people's faith to BJP, the party could form government in upcoming state assembly election.