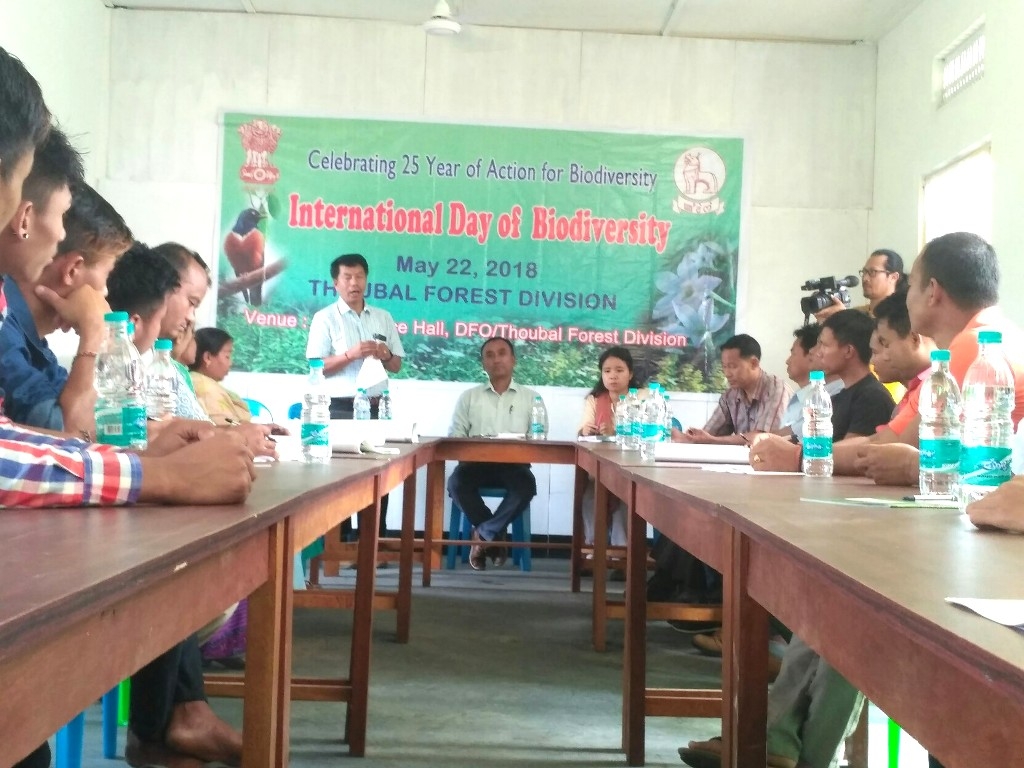 IT News
Thoubal, May 22,
As observed in other part of the world Divisional Forest Officer, Thoubal Forest Division today observed the day at its conference Hall today.
This year theme is "Celebrating 25 Years of Action for Biodiversity".
The observance was attended by Vahneichong Singson Assistant Conservator of Forests Thoubal Division, N.Munal Meitei Range Officer of Kakching Range, Laishram Subhash Social Worker and N.Tombi Raj Advisor AMWJU as Presidium Members respectively.
N.Munal said, "We need to save the biodiversity. However, it would not be intelligent on the part of the humans to depend too much on it."
"People are depending too much on biodiversity in order to survive by way of deforestation, pollution as it is negatively affecting the bio-diversity," he added.
He further said, Manipur also houses several endangered species of animals and plants, and it is time for both the local public and the government to understand the issue."
"People should also cooperate with the forest department in its effort to save the endangered species. People should find alternative ways and avoid cutting of woods which leads to deforestation." he added.