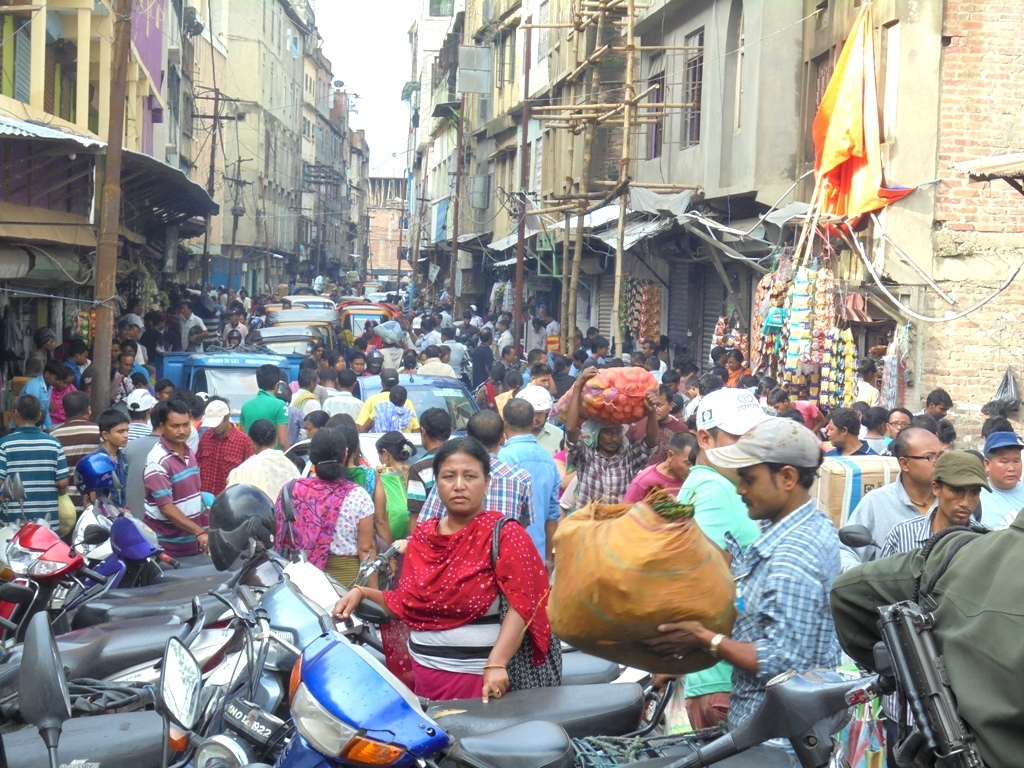 Scene at Khwairamband Keithel Imphal wore the worst chaotic look today morning as Imphlites turn not lesser then the mad cows as they rushed the market to buy their day today required commodities during the 5 hours curfew relaxation from 5am to 10 am today by the district administration Imphal West. District administration of both Imphal East and Imphal West has imposed curfew since July 8.
Meanwhile, non-locals defy restriction imposed by Joint Committee on Inner Line Permit System (JCILPS), Manipur by opening their shops and other business establishment during the said hours. Many non local labourers were also seen coming out at Khwairambandh keithel today.
More interesting thing is that the shops and business center runs by non local traders were crowded by Imphalites. At some of the shops located near Bhairodan Higher Secondary School, Thangal Bazar, many local people were seen standing in queue in front of the shops run by non-local. This reporter witness some of the locals fighting among themselves while making their way to get their commodities.
Small time women vegetable vendors were seen selling their goods at the road sides in and around the Khwairamband Keithel Ima market complex.
Speaking to this reporter, a vegetable vendor lady said that it was a good day for her as people don't bargian the price of the goods, however, she regrets for not able to bring more vegetables as it was only for few hours selling.
Vehicular Traffic along Wahengbam Leikai road, Nagamapal road, Uripok Kangchup road and BT road was in the worst condition with most of the vehicles stuck in the road for hours unable to move. Traffic Police were seen standing helplessly as the road was overcrowded by vehicles. At around 10 am police force to shut the shops as curfew re-imposed once more. Commuters and vendor ladies find hard time in returing back to their homes.