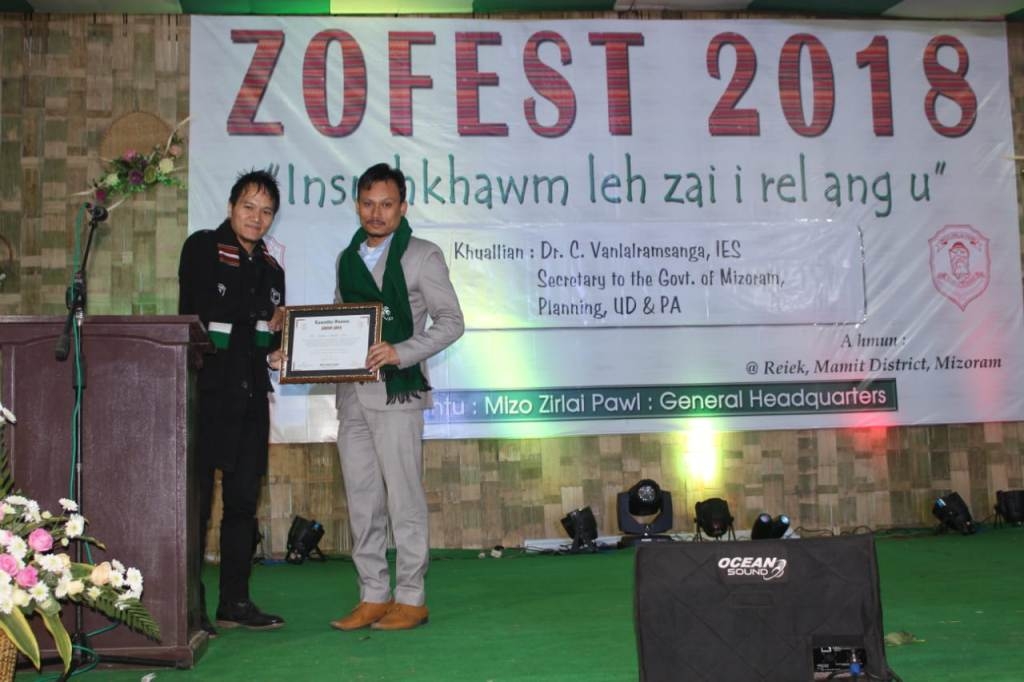 IT News
Imphal, Dec 6,
President of All Manipur Students' Union (AMSU) Manjit Sarangthem expressed apprehension about the protection of our ethnic identities of the NE people . Manjit said this while participating the  "Zofest" – the festival of Zo people for reconciliation of Zo people who have scattered at different part of the country. Other team of AMSU were also attended along with Manjit.
The first Zofest was held at New Lamka, Churachandpur, Manipur in 2002 this time the festival was held at Reiek of Mamit District in Mizoram.
"We all Know that North East is undergoing into a vast transformation but we don't know what kind of transformation it is", Manjit Sarangthem said while speaking on the occasion.
He further expressed unhappiness on the present standard of education, the present crops of political leaders or present activities of traders businessman.
"The army, the police and the central authorities who are ought to exploit the vast resources of the North Eastern region, either in water, forest, oil, natural gases, minerals and keeping the North Eastern divided, the mantra is development and look for the East and act for the east, the present age is the age of connectivity" Manjit said and asked – Connectivity for which purpose?
Expressing apprehension about the preservation of our identities , Manjit said that ethnic tribal communities who are honest are prone to be exploited by outsiders.
"We as North Eastern are proud of our identities and our rich cultural differences from those of Mainland. We are termed Chinkis. Our sister looked upon as object of desire, our youths who sought better education are porn to physical attacks, our food habits dislike by mainlanders. Though political leaders swear by great slogans of unity and diversity, we are being watched as strange others. We are mongoloid in racial origin but this fact of history remains suppressed in official discourse. Ethnic identities are unavoidable in this era of economic and political stress. But we have not able to discover those values which our investors had left for us", Manjit said.
Our respect for elders of wisdom, our hospitality to others, our tolerance had been undermined by the culture of exploitation and manipulation  by crafty outsiders, right from the day of the British empire today under India's new colonial policies, the North East is kept strangulated a huge military architectures is installed because of the fear of  China.
Manjit further said, The North East Generation of Youths Need a new agenda of understanding the truth of our lives, we need deeper examination of the realities so called development.