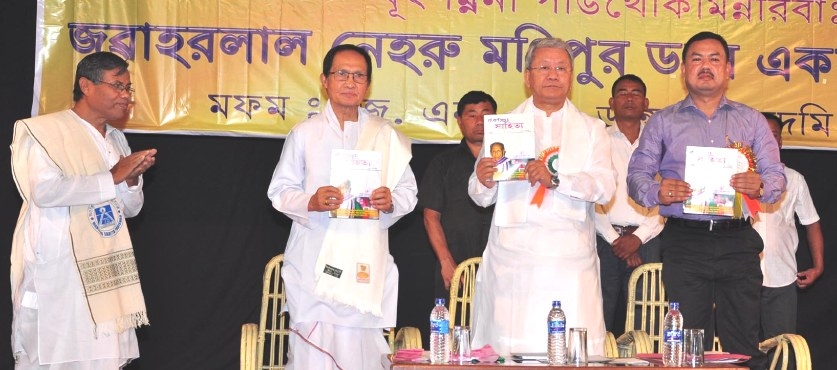 Deputy chief Minister Gaikhangam today lauded the contribution of Manipur literature to the building of a strong Manipuri society. Speaking during the 80th Annual meet of the Manipuri Sahitya Parishad held at JN Dance Academy, Gaikhangam said a society cannot march forward without the contribution of Culture and Literature. He said, "A society with educated individuals is useless without its culture and literature and we should acknowledge the contribution of Literature in our society". Gaikhangam further assured to look after the demand for recurring grant for the Sahitya Parishad Imphal in consultation with the Chief Minister of Manipur.
Education Minister M Okendro, who also attended the annual meet said that the government all set to increase the amount of Life Time Achievement Award conferred to dedicated writers to rupees 5 lakhs. The award will be conferred on August 20 on occasion of the Language day celebration, Okendro added.
On the occasion two books published by the Manipuri Sahitya Parishad were also released.