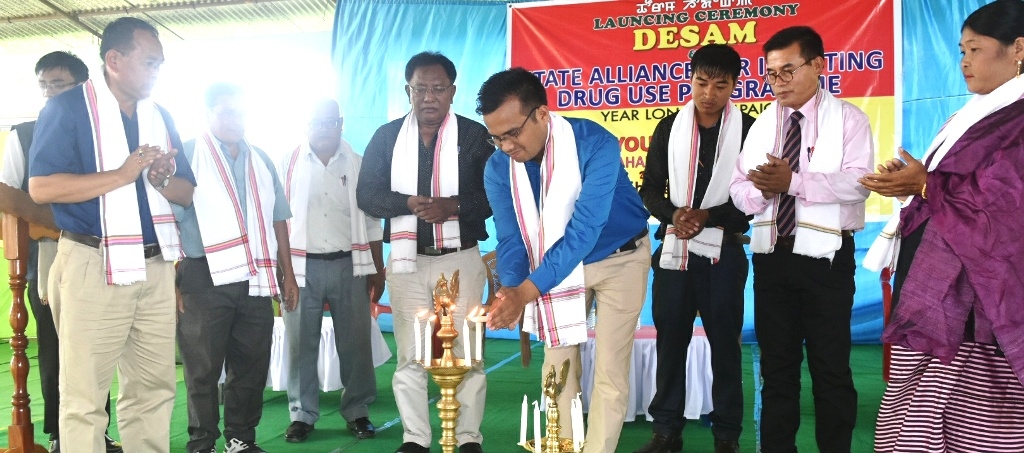 Imphal, August 24: Democratic Students' Alliance of Manipur (DESAM) in association with State Alliance for Injecting Drug Use Programme (SAIDUM) have jointly launched yearlong anti-drug campaign on the theme 'our youth- our future' today at Khoiriphaba Sanglen, Nambol under Bishnupur district.
Addressing the gathering at the inaugural function of the campaign, Vice President of A Anand, Vice President of DESAM in his key note address that above 30 percent of the youth between 13-18 years of age are using drug; owing to drug abuse they have turned into a soulless living person with no hope in future.
The future of our youths is becoming dim day by day with the increasing drug abuse among the youth in Manipur. On top of it, less opportunity in employment and high level prevalence of corruption in the state made the youths disappoint and compelled them to drug abuse.
While stating that using drug open in the educational institute is an act of disrespecting the school or college, the VP of DESAM has appealed the students' community to refrain from drug and work hard to become a responsible citizen. The feeling of nationalism should be ignited among the youth and it is their role to restore the lost ground of today's youth.
President of Social Awareness Service Organisation (SASO), RK Tiken has also highlighted the prevailing drug menace in Manipur.
He also appealed the students not to use drugs and discuss with elders regarding the drug abuse.
Around 1000 students from different schools under Bishnupur district were attended at the anti-drug programme.