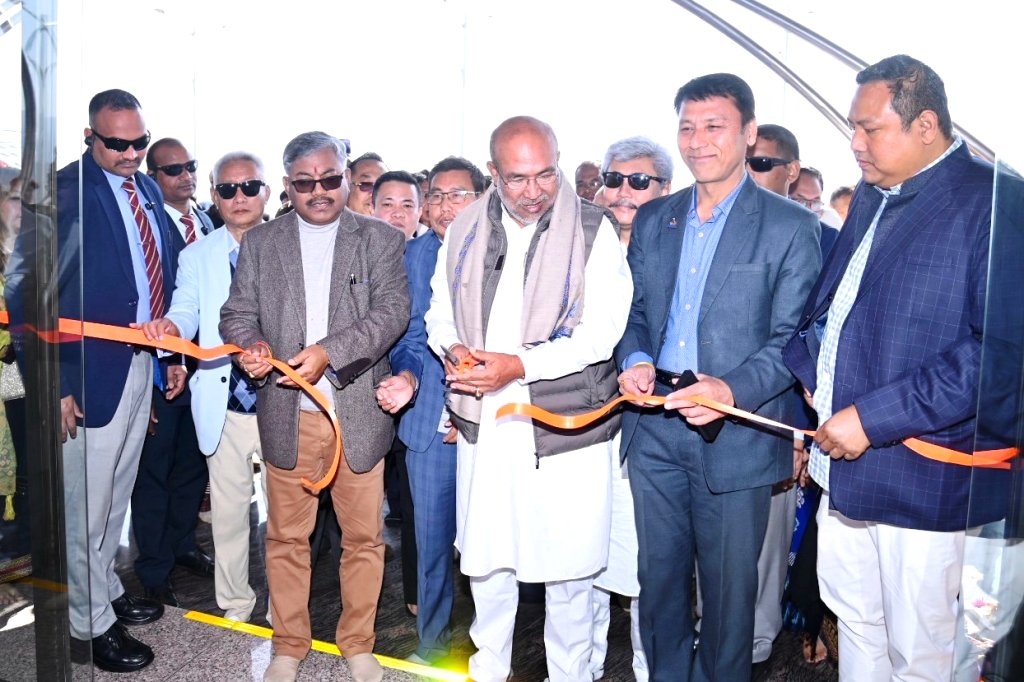 Suitable Govt jobs were given to the sportspersons who won gold medals at National and International level – Chief Minister
IT News
Imphal, Jan 13:
Chief Minister N. Biren Singh handed over Manipur Olympian Park to the people today. Created to honour the 19 Olympians from Manipur and to encourage players of the state, the Park is located in Sangaithel area, Imphal West.
Speaking as the Chief Guest at the function, the Chief Minister acknowledged the contributions of local clubs in molding the careers of the 19 Olympians, who brought respect and recognition for the state and country. The Chief Minister referred the Olympians as 'Living Legends' and appealed towards creating a healthy society free from drugs. Acknowledging the rich sporting culture and love for sports, the State has been referred as 'Powerhouse of Sports' and the first National Sports University has been set up in the State, he added.
N. Biren Singh said that suitable government jobs were given to the sportspersons who won gold medals at national and international level as a part of one-time solution in the past. The same will be continued in the near future, he added.
The Chief Minister asked each and everyone to create and promote one Manipur where there is no division based on caste, religion, tribe or hill and valley. Appreciating the village chiefs and CSO leaders, N. Biren Singh said that villagers have started destroying Poppy plants in the hills voluntarily. We can root out the drug menace by collective and cooperative efforts, he added.
Stating that the government has been delivering lots of development projects in all corners of the State, the Chief Minister urged the people to have a sense of ownership to the different public properties and take care of it.
Mentioned may be made that the Park was constructed by Keystone Infra Pvt. Ltd under Manipur Police Housing Corporation Ltd and was inaugurated by Union Home Minister Amit Shah on January 6.
Cabinet Ministers Govindas Konthoujam, Nemcha Kipgen, L. Susindro Meitei, H. Dingo Singh, Th. Basantakumar Singh, Khasim Vashum, Chairpersons, MLAs, Government Officials, Olympians and their family members attended the function.