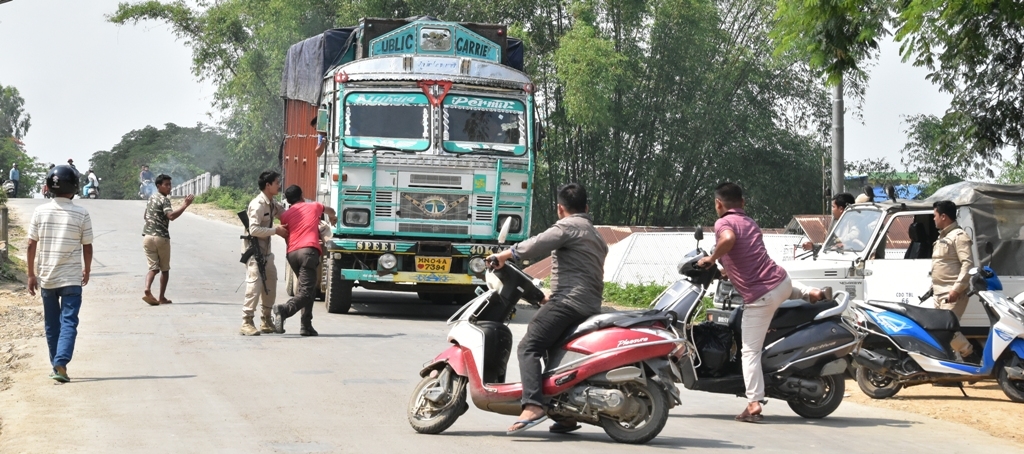 Imphal, May 5: The 48 hours state-wide bandh called by 2 JACs form in connection with the death of Sagolsem Prasanta @ Abung has crippled normal life in the state particularly in Imphal.
Almost all shops and business establishment, private offices, schools and colleges in Imphal area shuts their shutters during the 48 hours bandh which began today. The first day also saw inter-district bus service stay off the road. However, some of the passenger auto rickshaw and private vehicles were seen plying in the road.
Speaking to the media persons at Kakwa, Sunil, Convenor of JAC against the killing of Sagolsem Prasanta said that the bandh is being enforced jointly along with JAC against unfortunate death of S Prasanta, Lilong Haoreibi. The JAC has called the bandh against state government's failure to fulfil their demands to find the culprit behind the death of Sagolsem Prasanta @ Abung.
Both the JACs would intensify their protest if the government authority failed to provide a positive response till the completion of the ongoing bandh.
Md Tajuddin, Convenor of JAC, Lilong Haoreibi appealed the people of the state not to provoke communal sentiments regarding the incident.
According to report, around 30 vehicles were destroyed by bandh supports across the state, locals of Lilong, Singjamei and Kakwa have also blocked at the areas.
During the bandh, business establishments at the capital city were remain shut for the day. All the inter-district transport services were suspended. Most of the educational and government institutions were also closed.