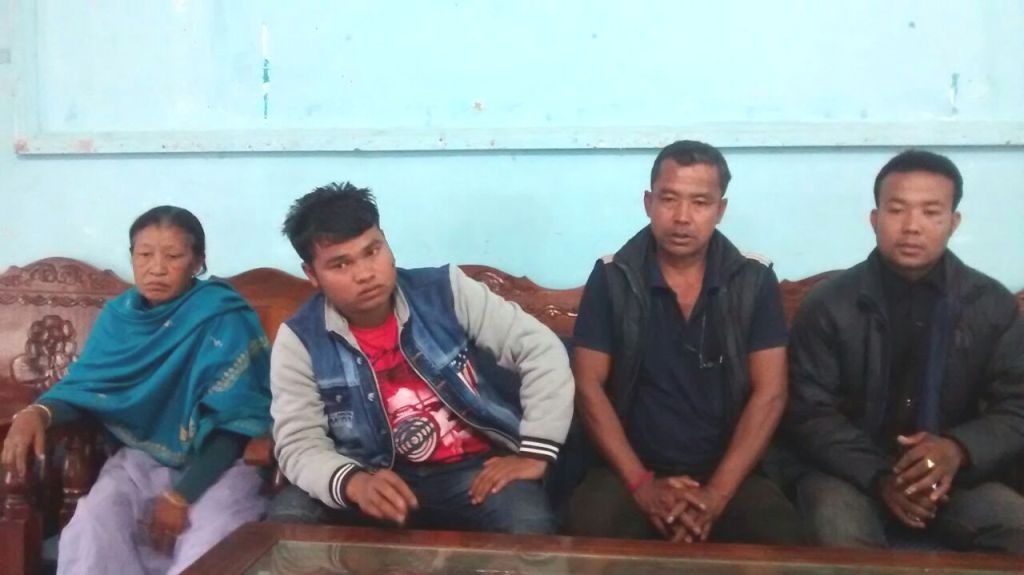 IT News
Imphal, April 4:  A truck driver was reportedly assaulted severely by security troops of Assam Rifles and left him with a hundred rupees note at Heirok area. The excess atrocity was committed on April 3 on wee hour. Local club members of Heirok while condemning the inhuman act of the AR trooper urges the authority to clarify over the matter within three days failing which it said the club in collaboration with other civil society organisation will launch serious form of agitation and will forbidden entry of any paramilitary forces in Heirok area in Thoubal district.
In a press meet held today at Manipur Press Club, Secretary of Nongpoknganba Youth Development Association, Kishan Laishram said that troopers of Assam rifles who came in two gypsy vehicles forcibly entered the house of truck driver Boynoa Laishram  who is around 20 years old at Heirok Part 2 at around 3 am of April 3. The AR then pulled him up without even letting him change his pant and took him along with them.
The victim Boynao who was also present during the press meet said that he was beaten inhumanly by the AR troops asking him about the whereabouts of the weapon he had hide. When he answer that he did not understand anything that they were asking as he neither hid any weapons nor have any relations with any of the underground outfit, the AR troops took him at various place. Later he was abandon at Litan Wangma in Heirok Part 3 by giving him a 100 rupee note at around 5 pm.
Kishan, the local club secretary while taking to media persons said that the AR while pulling up Boynao had not provided any arrest warrant and asked the authority on whether the security troop are empowered to pick up and torture civilian at any time at their will. He said the AR should clarify over the matter within three days times and if they failed to clarify the club along with the people of Heirok as well as other civil society will launch serious form of agitation beside banning of entry to the Para military troop in the village.