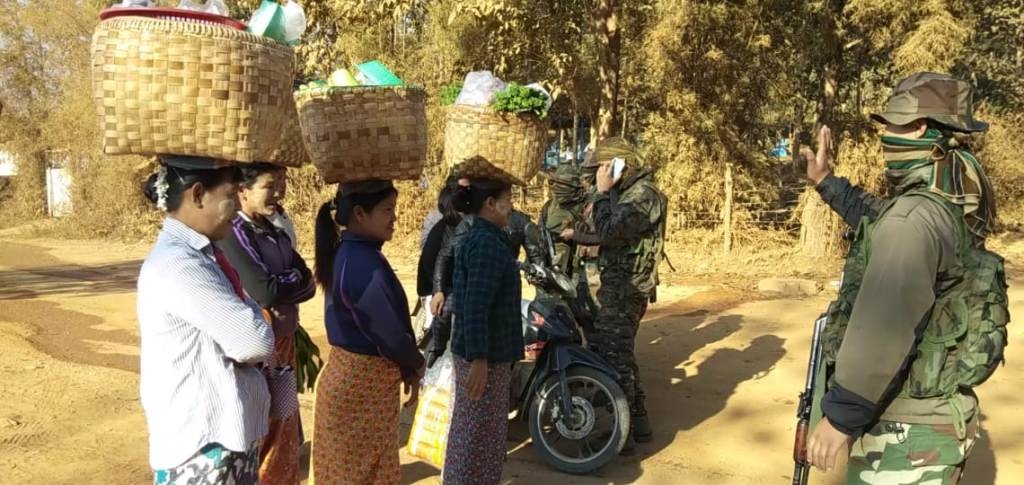 By Luckyboy Singh
Moreh, Jan 22,

Ahead of upcoming 70th Republic Day celebration of India, 43rd Assam Rifles deployed at Moreh conducted Extensive Patrol and Surveillance Operation along Indo-Myanmar International border. 
Entry of Myanmarese except those who visited India after proper documentation and thorough check at Integrated Check Post were allowed. Illegal entry at Indo-Myanmar Friendship Gates was stopped. 
The illegal entries at no fence area were also stopped by Personnel of Assam Rifle.  
Extensive patrol and surveillance operations are conducted at Indo-Myanmar Gate No. 1 , Sunrise Club Ground , Shiva Gate and also at various places of Border Pillar 76 to 79. 
The Extensive Patrol was conducted by Town Commander of 43 Assam Rifles Major RK. Sharma and ICP Commander Major A. Sharma. 
The Assam Rifles said the Strict Vigil and extensive patrol were carried out as to prevent from any untowards incident in the town before and during the 70th Republic Day.