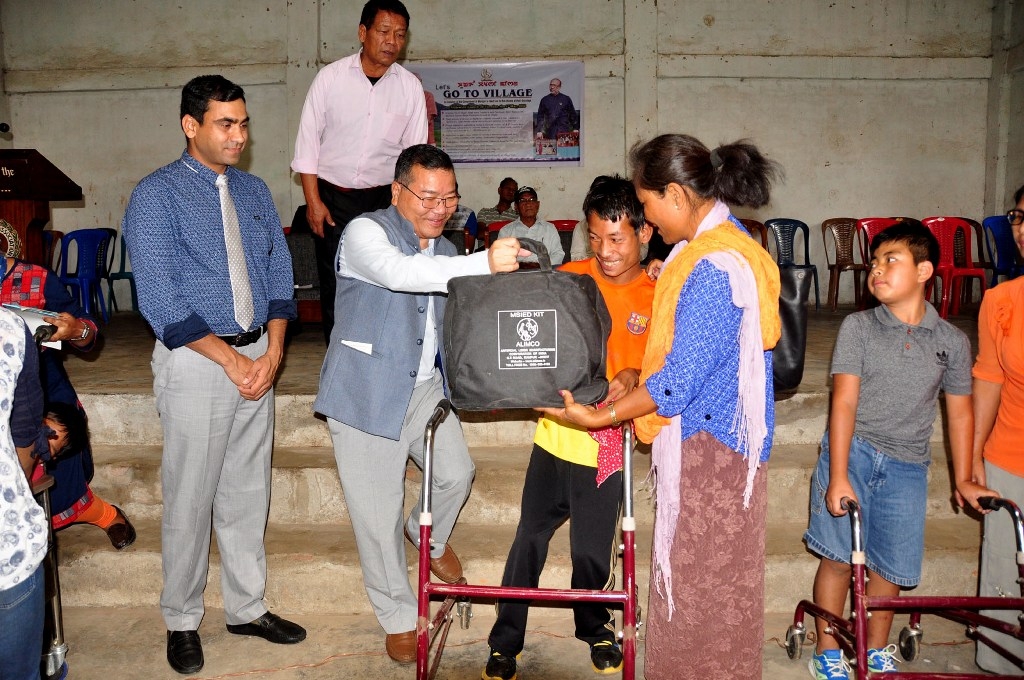 DIPR
Imphal, May 16,
The third phase of Go to Village Mission was launched for Lamka TD block, as a Part of an initiative of the Government of Manipur, comprising of Tangnuam, Pangzawl, Nghathal, Lanva and Kawnpui villages at Lanva Village, Churandpur district yesterday.    
Speaking as Chief Guest Agriculture Minister V.Hangkhanlian  said that to give awareness to the hill people ,to make known   the Schemes taken up by the government to them, to go to every village and find out eligible beneficiaries to be  included in the list and queries the one who was left out for beneficiaries and their problems, to deliver appliances or help them to get the benefits entitle to them at their door steps are some of the aims and missions of  'Go to Village'.
He further said that the various line departments will approach every village one after another to enquire about their problems and necessities. He also appealed village authorities and leaders to prepare and sort out the priorities, tell the officials about their grievances, prepare AADHAAR cards, keep data of villages and submit to the visiting staff of different department if and when they access to their villages.
The function was graced by Agriculture, Veterinary and Animals Husbandry Minister V. Hangkhanlian, Principal Secretary, JC Ramthanga, Deputy Commissioner, Churachandpur Shyamlal Poonia, IAS as Chief Guest, Guest of Honour and Functional President respectively.
Under PMUY, Bungmual Indane has distributed new gas connection books to five BPL families. Social Welfare departments has distributed Aids and Appliances to five handicapped persons and as Care Given Allowances Rupees six thousand each was handover to four persons and ZEO, Ccpur also aids material for dropout students.
The Minister, handover old age pension money as in the form of cheque to old age persons, Wheel chairs, Cp Chairs and MR kids were handover to disable beneficiaries in yesterday function. Different departments open stall for delivery of complaints and registration.
Large number of beneficiaries and villagers besides line department officials Village authorities and leaders are present in yesterday function.