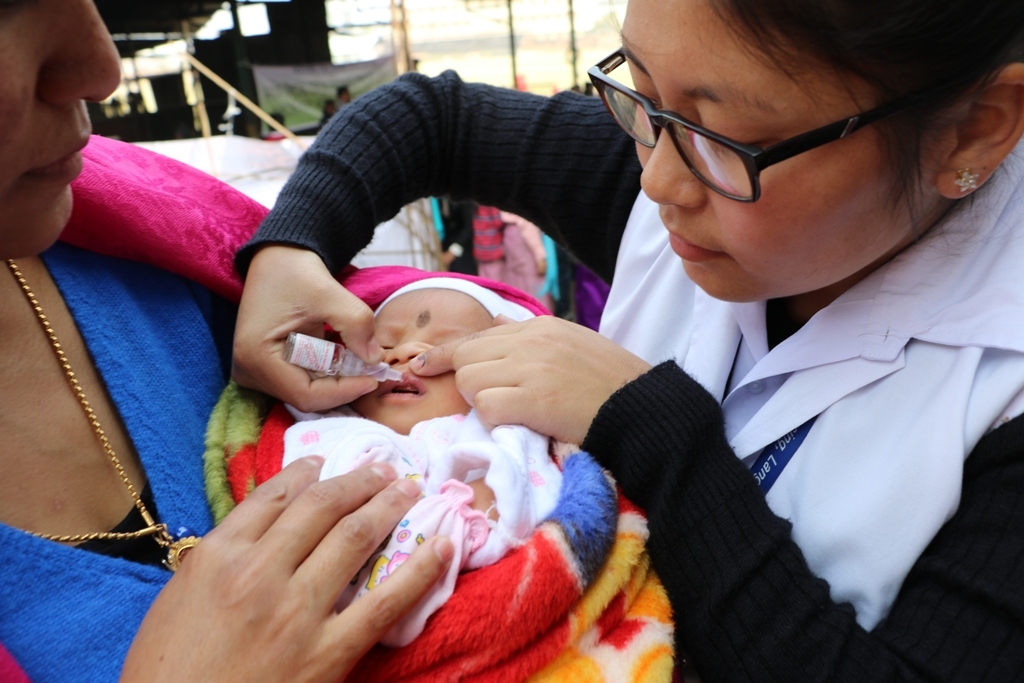 State Health and family Welfare Services T Phunzathang Tonsing today launched intensified pulse polio immunization program for the year 2016 at the premise of the Family Welfare Services, Manipur.
Speaking at the occasion Phunzathang said although polio virus has been declared to be eradicated from the land India, the nation continues this program as there are still number of polio cases in the neighbouring countries like Afganistan, Pakistan and so on.
He seeks public co-operation from public to make Manipur one of the healthiest state.
He further assures to renovate the old aged building structures prevailing at the premises of  Family welfare  services Manipur. PK Singh (IAS), Commissioner Health and Family Welfare Services, L Menjor, Joint Director, F&W Services, Dr K Rajo, Director, F&W,Manipur were also present in the function.
Meanwhile, District Family Welfare Offices & District Health Societies in all the districts of Manipur also launched the intensified pulse polio immunization programs at district levels.
In Thoubal district, T Ranjit (IAS), DC,Thoubal launched the program in a function held at NHM Conference hall, CMO Complex, Thoubal. The program was organized by District Family Welfare Office & District Health Society, Thoubal.
While the launching was assisted by De N Jayantakumar (CMO), Dr N Akendra, Deistric Family Welfare Officer and Thangpa Serto, District AIDS officer of Thoubal.