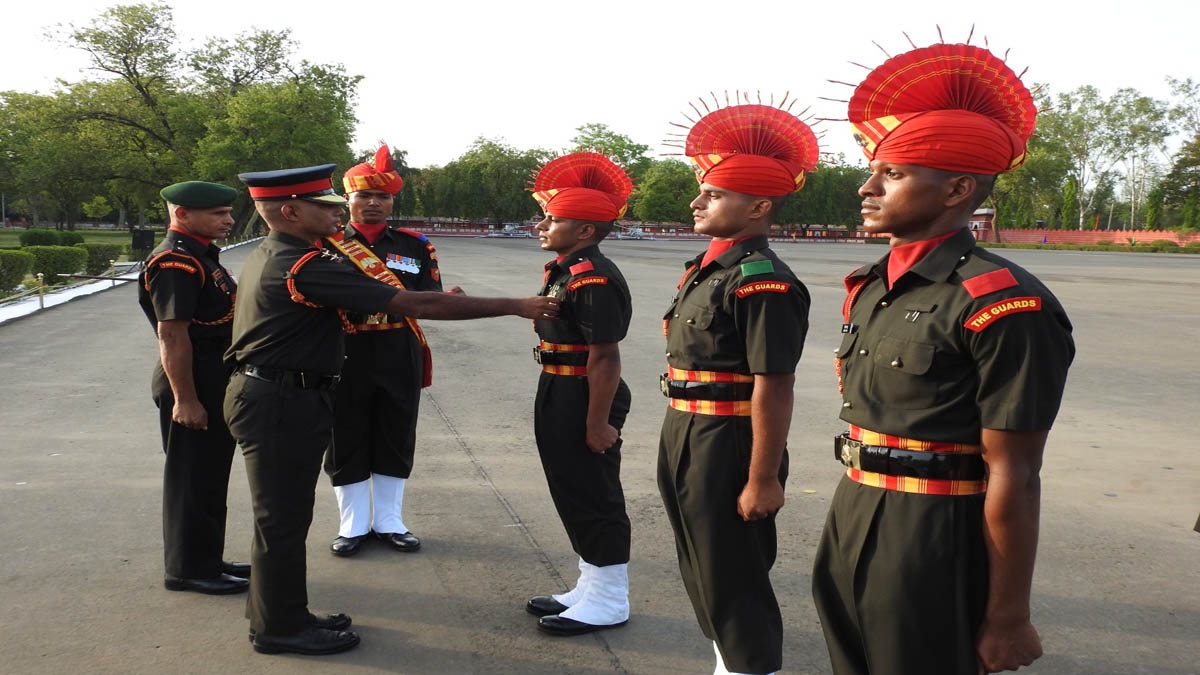 By Raju Vernekar
Mumbai, June 18:
A total of 115 Recruits who completed the maiden Agniveer Course at the Brigade of the Guards Regimental Centre, Kamptee, Nagpur were attested in presence of high-ranking officials in a function held on Saturday.
The Agniveers marched in a spectacular parade in unison, exhibiting discipline and exuding confidence. The historic event involved Agniveers taking the solemn oath to protect the motherland at all costs.
The attestation parade was presided over by Brigadier K Anand, Commandant Guards Regimental Centre, Kamptee. The event was witnessed by near and dear ones of the Agniveers who came from different parts of the country.
In another function, the first batch of 24 Agniveers (Musicians) was organised at Army Education Corps Training College and Centre, Pachmarhi in Madhya Pradesh. The Attestation Parade was presided over by, Brigadier VK Bhat, Commandant Army Education Corps (AEC) Training college and Centre, Pachmarhi.
Under the Agnipath recruitment policy, after initial recruitment of 46,000 Agniveers in Army, Navy and Air Force, between 50,000 to 60,000 Agniveers will be recruited annually in subsequent years. However only 25 per cent will be recruited again for a 15-year period after completion of 4 years of service.
As such the Government has announced a 10 per cent reservation in job vacancies for Agniveers meeting requisite eligibility criteria, in the Indian Coast Guard, the Central Armed Police Forces (CAPFs), Assam Rifles, defence civilian posts, and all the 16 Defence Public Sector Undertakings. Similarly many states including Bihar, Karnataka and Assam have announced to give preference to the Agniveers in recruitment based on their eligibility.
In March this year, a total of 2585 "Agniveers", including 272 women, of the Indian Navy passed out from the portals of INS Chilka, at Odisha, in a post sunset ceremonial Passing Out Parade, held under the aegis of Southern Naval Command.