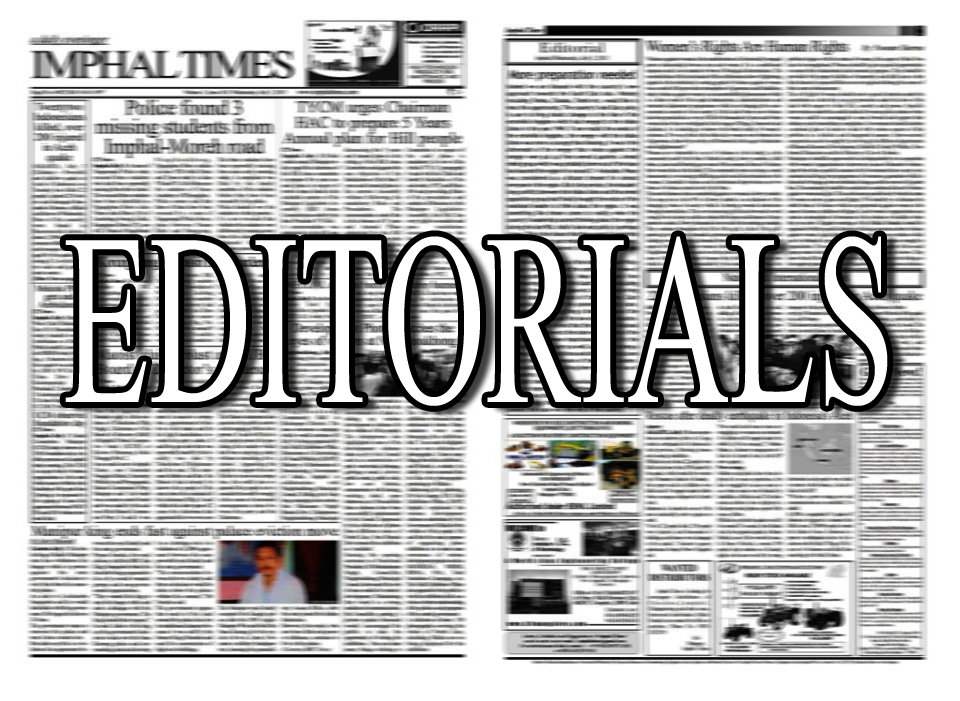 With the change of guard in the state after three consecutive terms under an increasingly arrogant and incoherent group accused of institutionalizing corruption and nepotism, the people of Manipur heaved a collective sigh of relief. Although the results portray a closely contested election, there was never a single iota of doubt as to the desire of the public to put up a different government committed to its declared manifesto and inclusive progress in the state as a whole. Not unexpectedly, the new BJP-led new government came to power, and despite occasional lapses in administration and governance it must be said that the overall increase in the vivacity and positive outlook of the public is almost palpable. So far so good, and the government is performing as expected, if not better. While looking to the past to learn and avoid any pitfalls in the future is a very wise and pragmatic thing to do, trying to portray a comparative figure to the public with the previous party in power serves little else than an exercise in self-inflation of ego.
There still are areas where improvements can be made, both in policy making and its implementation as well as monitoring and following up of developmental activities being carried out in the state. One such report with the objective to inform and suggest changes to the concern authorities was carried as a news item of Imphal Times on 19 March. The report concerns the flagrant disregard for a standing government directive by the top authorities of State Electricity Department in regard to the promotion of Assistant Engineers to Executive Engineers. Interesting to note is the fact that the Managing Director of MSPCL N Sarat Singh who, according to information, is the person who recommended the promotion of an AE (Mechanical) to EE (Electrical) is also being reengaged as MD on contract basis after his superannuation in February of 2018. This is in total contrast to the declarations of the state government to stick to its commitment for termination of reengaged retired government employees. The issue here is not about a particular individual but what it represents as a glaring and deliberate challenge to the intents of the state government to usher in a progressive, transparent and impartial government.
It is high time the state government pull up its sleeve and address such seemingly innocuous oversights before frustrations and a sense of unfair partiality and favoritism pervades public offices and destroy the morale and working atmosphere which is crucial in maintaining and improving productivity in any set-up. There is also the need for the state government to display the commitment towards the rules and regulations it lays down without exceptions, and to be able to take strict actions against any defaulters if it is serious about maintaining credibility and retaining support from the public.