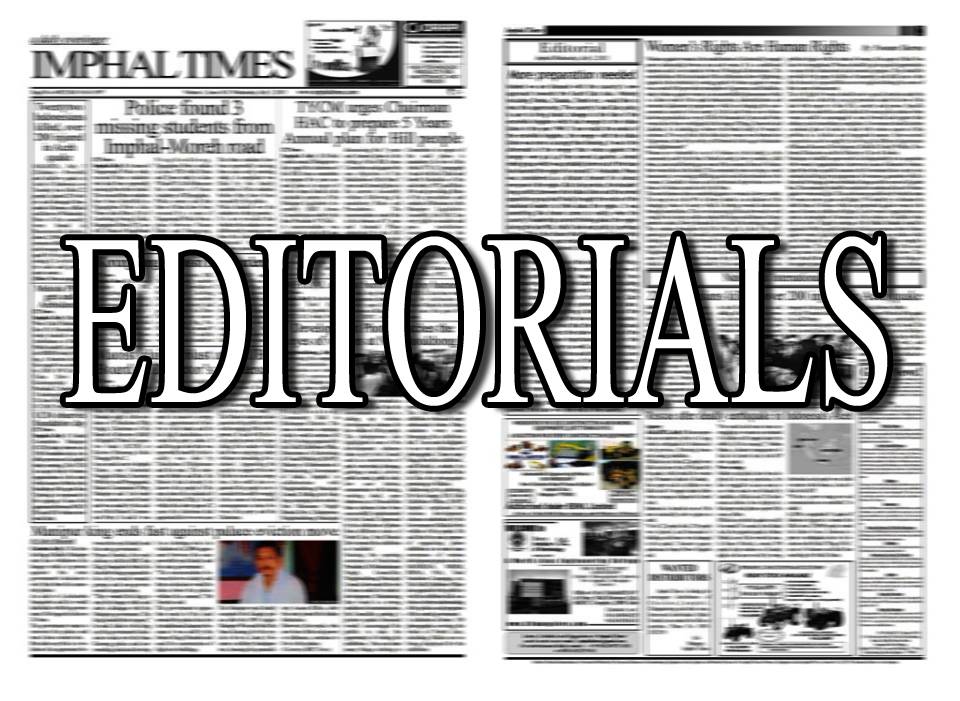 The state of Manipur has been witnessing various forms of protest against the draconian laws that permits armed security personnel to commit any form atrocities to innocent civilians. The simmering rise of the protest reached its catastrophe when a lady of the state identified as Thangjam Monorama was raped and slaughtered by troops of AR in July, 2004. The incident happened when another lady – Irom Chanu Sharmila entered 4 years of her fast-unto-death protest demanding repeal of Armed forces special powers act (AFSPA) which gives impunity to security force. The massive protest in the aftermath of the killing of Thanjam Monorama drew the attention of the Union government and with supports from rights activists from across the country the then government has left with no choice but to commission Jeevan Reddy committee to look after act. The recommendation of the act has been kept at freezers and protest for repeal of this black law still continues in various forms.
Manipuri, with the rich cultural heritage has been using each and every form of their talent to highlight the dark side of the black laws.
Theatre activist Deepak Ningthouja of NT Theater, too has done it. His new production 'Gold Medal' tells stories of the victims of the black laws in this land. The story was simple and is written by Mani Yumnam. It tells how an aspirant sports persons of the land has been victimize as criminals by those who were empowered by the special powers act.
The production style, designed and concept all done by Deepak Ningthouja had successfully contacted the audiences. The new production of this young theatre director was staged on the first day of the 4th North East Theater Festival being held at Hongnemsang –the play house of NT Theatre Manipur.
The only unfortunate part is that there was no government authority who could feel the anguish of the artist.
The director even used all his effort to catch the attention of the audiences with his exceptional designing skills. The conversations between the dead souls and their repentance indicated the urgent need for repeal of the black law, at which Irom Chanu Sharmila has been undergoing fast unto death for over 14 years now. It's time that the government and those in the authority watch this play and hear the protest of the artist.