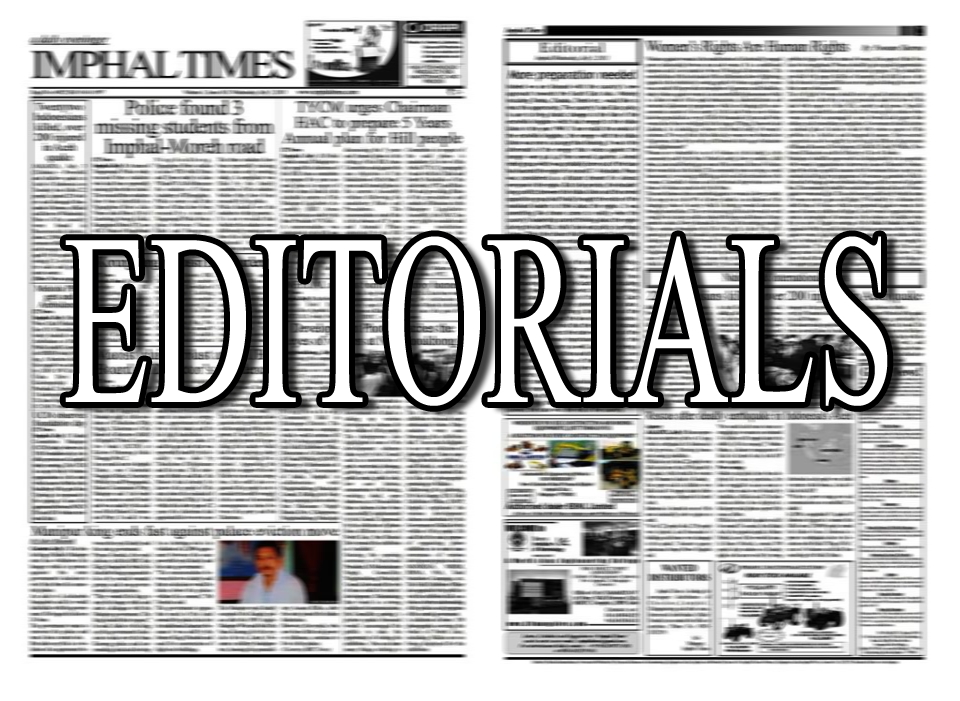 May be the security personnel frisking the visitors, including official staffs of the state assembly secretariat, are simply following the orders of the higher authority, but the time consumption in letting a person crossed the entry point is too much. The first day of the state legislative assembly session saw many including government officials and media persons standing in line waiting for their turn to be frisked and later registration for entry to the new assembly complex at Chingmeirong. Almost all the persons were on duty assigned by their respective offices to make coverage of the budget session and unnecessary wastage of time sometime irritated them as precious moment which might have taken place inside the assembly house may be missed.
It is all about comforting visitors that we take up this issue. At a time when the world is serious enough of saving unnecessary wastage of time using sophisticated technology, the state seems to be less aware of what wastage of time is meant to the general public. Why should there be three tier security checking for entering the assembly premises? The CID, the CRPF and then again by the CID – Is not this undue harassment to the visitors? Why not installed a sophisticated instrument (like         X-ray tracker, metal dictator, etc.) which would work even better in tracing any illegal things? This would not only save the time wasted in checking but will also comfort the visitors.
Budget session is one of the most important events for a democratic state and every one of us in the state has the right to see what our representatives are discussing in the house. For that every government department authority are sending few of their representatives to witness the sitting. For media persons it is perhaps an event which should never be missed.
It is time that the Assembly secretariat makes some arrangement to comfort the visitors including the media persons. By saying so, we are suggesting some separate entry point only for media persons. With the manpower it will not be difficult for the security force to open up two or three check points simultaneously at the same entry point. This would not only serve the time consumption but will also relieve the visitors.
On the other hand the assembly secretariat authority needs to display a map somewhere at an appropriate place inside the assembly complex to guide every visitor. It would be better if the secretariat authority appoint some security personnel as guide for new visitors. This is done even in the Parliament house of New Delhi. A visitor in the parliament house is never confused as there are always security guide appointed for guiding new face. May be it is because the secretariat building is yet to be completed but as it has been inaugurated some immediate measures to streamline the functioning of the secretariat needs to be taken up.