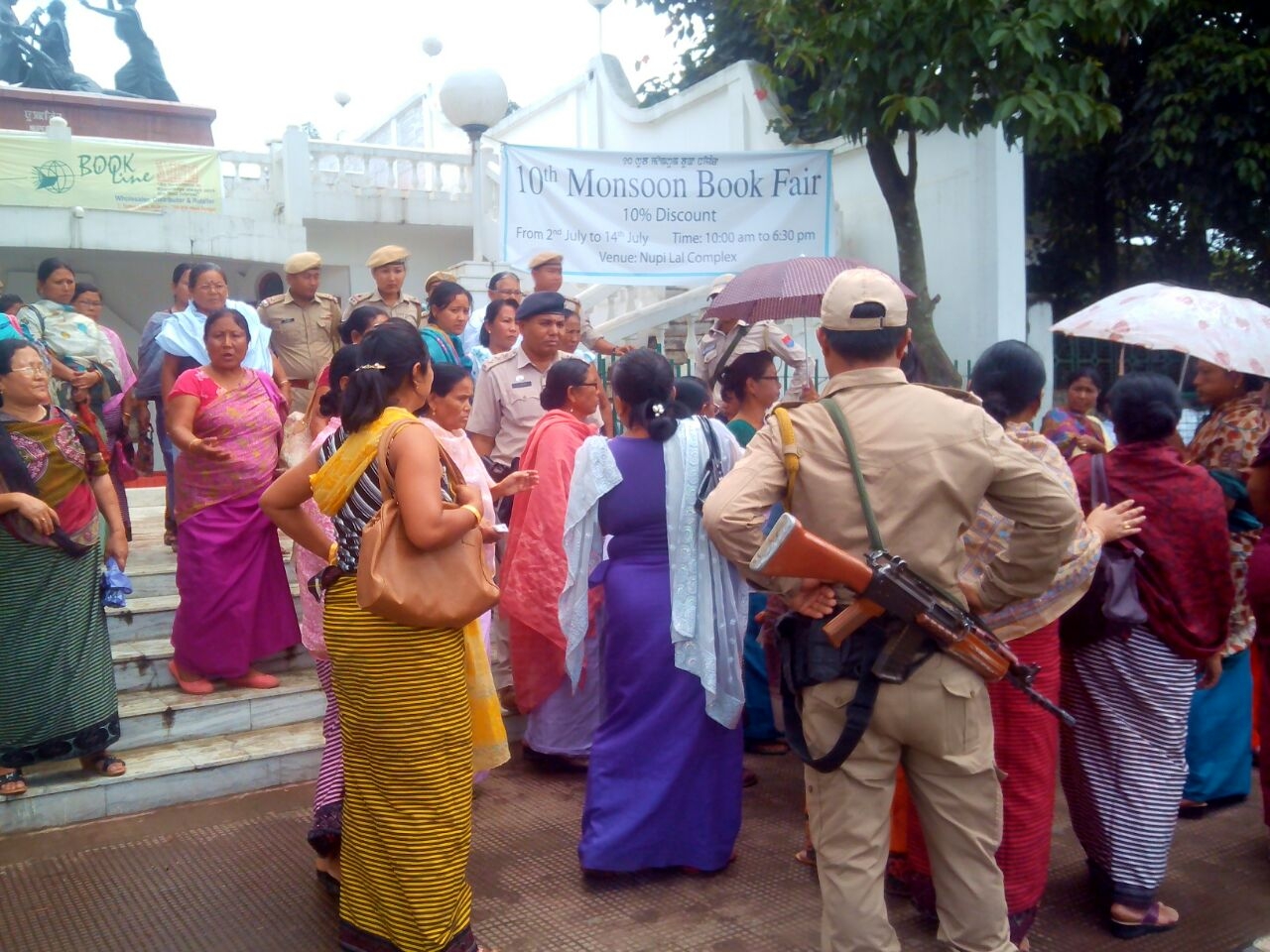 Imphal, July 11: The JAC formed against the wanted tag on former JCILPS Convenor Khomdram Ratan attempted to storm the CM bungalow today at around 11:30 pm. The JAC has been on a mass sit-in protest at Singjamei area since yesterday demanding the removal of wanted tag from K Ratan.
State security personnel blocked the protestors near Nupi Lal complex, after which four representatives were allowed to meet the CM including former JCILPS Women Wing Convenor L Nganbi, Nongpok Leingak Nupi Lup, imphal East President Y Memma, Co-Convenor of the JAC T Thaba  and organisation secretary P Sobita.
Speaking to media persons, L. Nganbi said that the representatives laid down the terms to the CM in the strongest form demanding removal of wanted tag on K. Ratan. However the CM said that since there is a controversy of that photo in which K. Ratan was seen holding a flag of a proscribed UG group, if the state government did not announce the 'Wanted' tag than there will be lots of problem for the state government and even to the JCILPS movement from the central government.
She further said that CM has assured that the state cabinet will consider the matter after the court procedure.