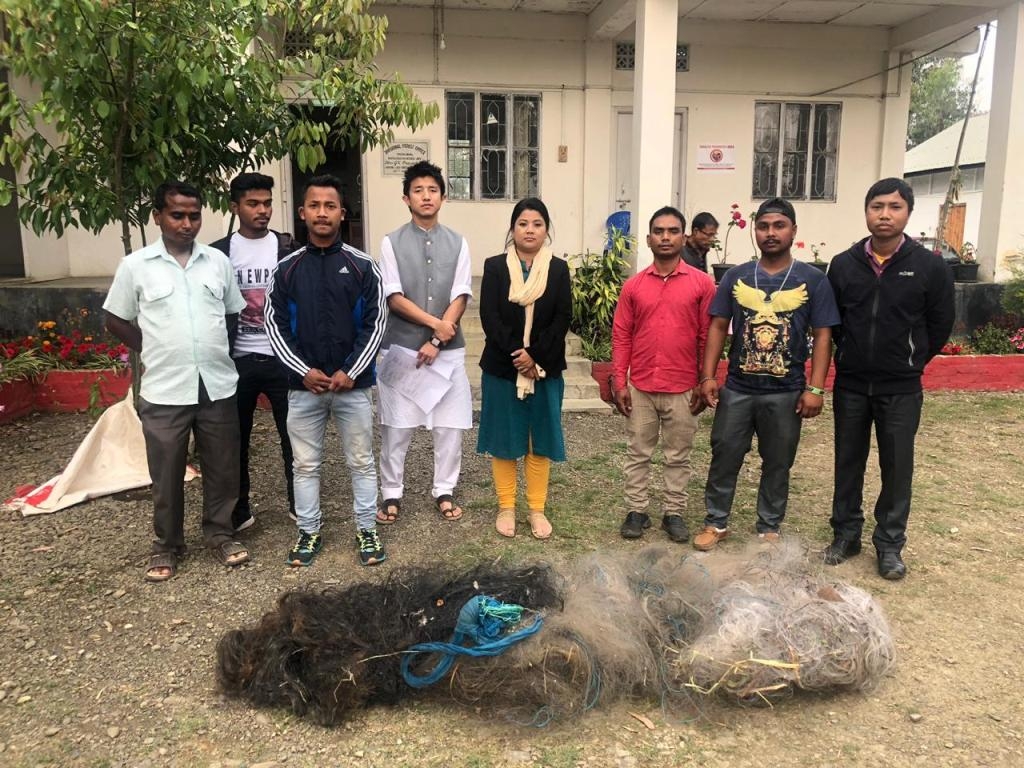 IT News
Thoubal,March.19,
Members of Wildlife and Biodiversity Conservation Committee (WBCC), Thoubal District under the leadership of its Secretary Ningthoujam Romesh Singh Yesterday picked up 14 (fourteen) nos of nets used for trapping birds from Waithou Pat, Thoubal Chingya Lairembi Maning Pat and Inganglok Heinouhoubi Loukol.
The nets were later handed over to Range Forest Officer (RFO) HQ, Thoubal for further action.
Divisional Forest Officer (DFO), Thoubal L.Debala Devi along with the members of WBCC urged the public to restrain from using nets for trapping, poisoning, hunting of birds etc and also sought cooperation in the conservation of these valuable birds both migratory as well as resident.
DFO Thoubal Debala Laiphrakpam asserted that any cruel act to wildlife including holding them in captivity, killing, selling or exhibition is prohibited under Section 39 of the Indian Wildlife Protection Act 1972.