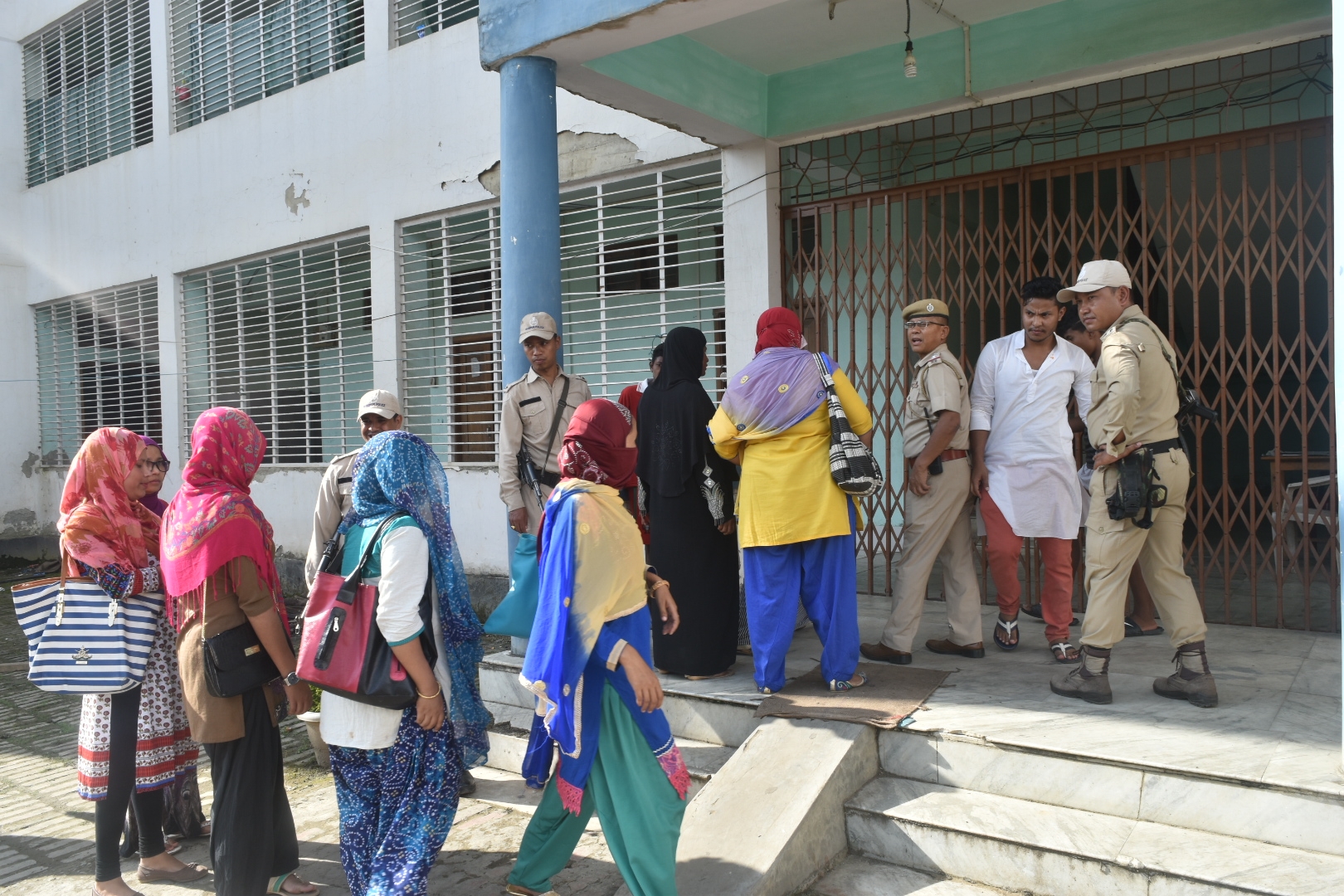 IT News
The All Manipur Madrassa Mordernisation Teachers' Welfare Association (AMMMTWA) today locked the Muslim Girls' Hostel (Meitei Pangal) and also burn the WAQF Board Manipur at Haffiz Hatta, Minuthong of Imphal East District at around 1:30 pm demanding their 30 months' salary.
Speaking to the media persons, Md Abdul Zabar, Vice President of AMMMTWA said that the association has been undergoing protest since September 3, 2016 for non-payment of 30 months long salary by the government for 150 teachers and 21 staffs of the Madrassa Teachers.
Instead of transferring salary to the accounts of each teacher, Chief Minister of Manipur has diverted the fund though it was already included in the budget, he added.
Md Abdul Zabar  also said that AMMMTWA has already locked down WAQF Board on September 3 on the demands of their 30 months' salary. In connection to their protest, angry teachers of the association burnt down the WAQF Board today and even locked down the Girls' Hostel after the girls' hosteller were made to leave the hostel premise, he added.
Md Abdul Zabar Further said that the association was suppose to submit a memorandum to the Chief Minister on September 8 but with the fear of being taken as granted for being Muslim Minority in the current countless number of issues, the association decide not to submit.
Failure to fulfill their demands on or before ID-UL festival, the association will take up more strong agitation if they have to give up their lives, he added.
Imphal East police personals rush to the spot to control the mob. 2 fire service also came in support and were able to stop the fire.
The locked gate of the girl's hostel was also break down by the police personals.
Stones have been thrown at the WAQF Board and Girls' hostel buildings, breaking the window glass and some other parts of both the buildings.