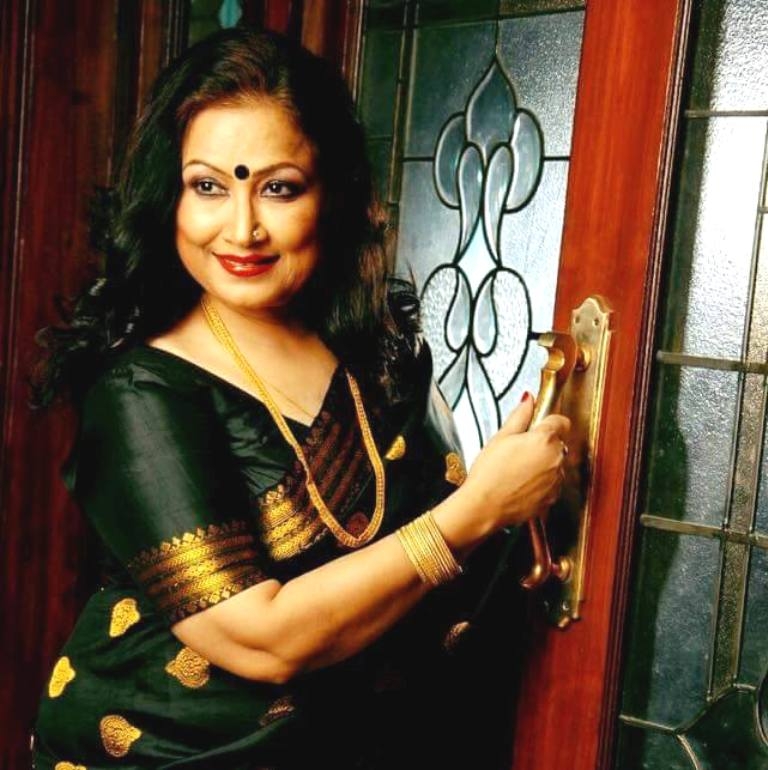 By a correspondent
Guwahati, July 9,
Legendary Assamese film-star Vidya Rao  will attend 'Guest of the Month' program of Guwahati Press Club on Saturday. The interactive session with scribes will begin at 2 pm on July 13, 2019 where the actress is expected to highlight on various cultural issues.
Prior to the program, an Assamese feature film (Sendoor by Pulak Gogoi) with Vidya Rao in the lead role will be screened on digital display at the press club auditorium on previous day (July 12 at 4 pm).
One of the finest film personalities of Assam, Vidya Rao debuted with 'Sakuntala' (directed by Dr Bhupen Hazarika in 1961) and continued performing in a number of acclaimed Assamese movies. Some of award
winning movies where Vidya Rao had performed include 'Pratiddhani' & 'Loti Ghoti' (directed by BhupenDa), 'Aranya' (directed by SN Deb), 'Sarathi' (directed by Dr BN Saikia), 'Rag Birag' (directed by Bidyut Chakrabarty), 'Boibhav' (directed by Manju Borah).
Other important Assamese movies with Vidya Rao in important roles include 'Sangram', 'Chik Mik Bijuli',  'Mukuta', 'Manab Danab', 'Son Ma', 'Niyati', 'Ajoli Nabou', 'Manasi', 'Nayan Moni', 'Ghar Sansar',
'Jiban Surabhi', 'Mon Mandir', 'Puja', 'Urbasi' etc. She also performed in few Bengali movies like 'Bon Palashir Padawali', 'Teen Adhyay', 'Sesh Theke Suru', 'Paari', 'Chena Achena', 'Natun Diner Alo' etc.
Vidya Rao was also involved with Kohinoor mobile theatre for some time and performed in Doordarshan production named 'Raja Saheb'. She produced the Assamese movie 'Moina Jan' and few Doordarshan serials like 'Sandhyatara', 'Bis-Baspa', '14 August', 'Akasi Latar Rang', 'Seema' etc, whereas the evergreen artiste performed in  a number of television serials, private entertaining channels and radio programs.
Honoured with many prestigious awards  Vidya Rao also served as a jury member in regional and national film awards. A resident of Rehabari locality in Guwahati with family members, the self taught artiste has overcome various personal tragedies to stand for more than five decades and her struggle continues to go on.