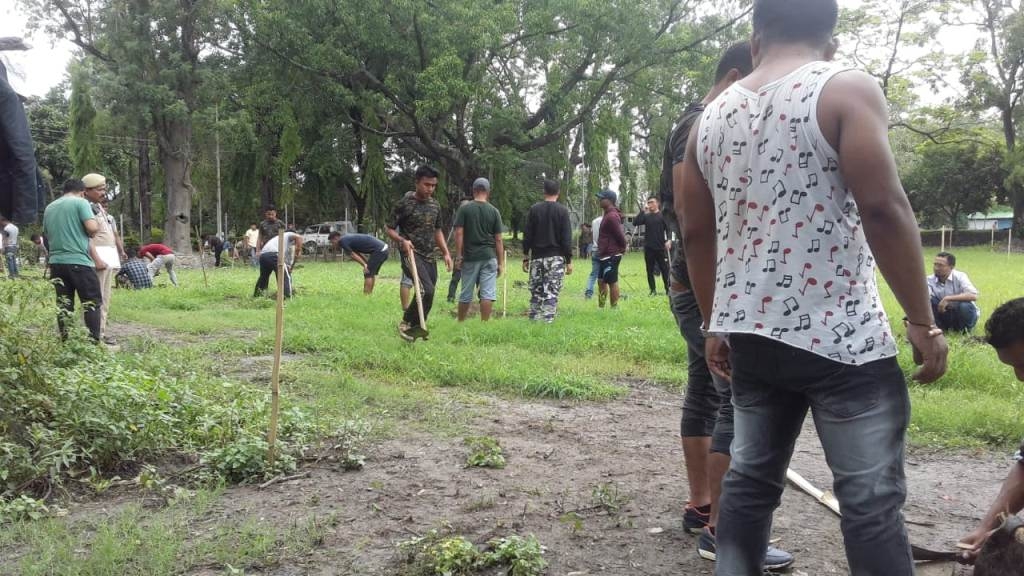 IT News
Imphal, June 15,
Village Defence Force popularly known as the VDF, who are currently utilized to assist police in conducting various operation for maintenance of law and order situation with a mere remuneration of around Rs. 6000 has been now utilized for digging 1000 pit inside the Kangla fort.
"We are ordered to dig 1000 pits inside various areas of Kangla Fort without any extra payment ", a VDF personnel who did not want to disclose his identity said to Imphal Times Reporter.
He said that it has been 3 months that we haven't received our remuneration and we are now treated as labour instead of utilizing for maintenance of law and order situation.
The VDF personnel who were engaged for digging of the pit have no idea of why they have been utilized for the labour work.
"We started digging the pit since today, around 50/60 pits have been completed", the VDF said and added that they are ordered to continue their work till the completion of 1000 pits.