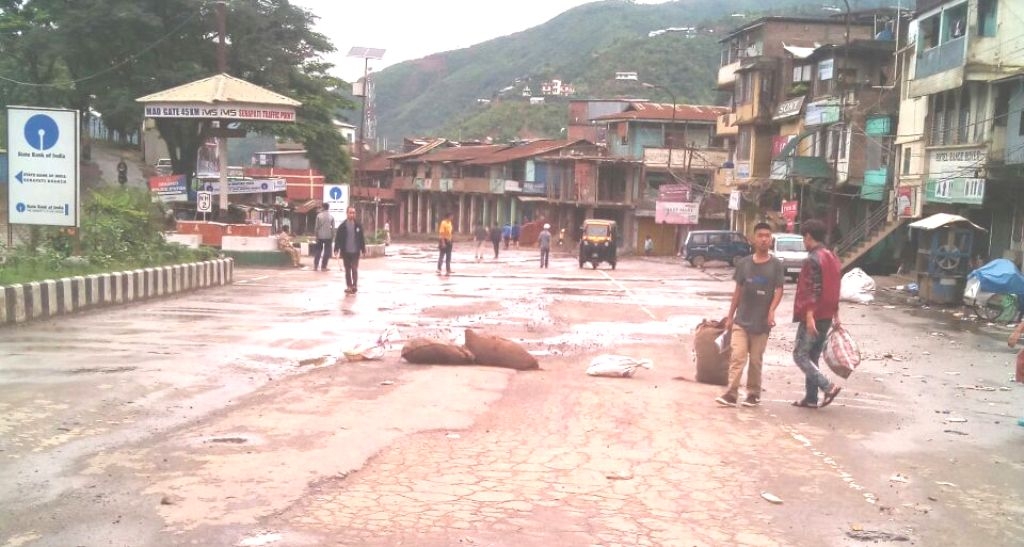 Imphal, June 18: Normal life in hill districts particularly in Senapati, Ukhrul and Chandel was seriously affected today as total bandh called by the United Naga Council (UNC) came into force from midnight yesterday. The total bandh which will continue till midnight today is being called alleging government partiality towards Hill people by the state government. UNC, the apex body of Naga Civil Society organizations had been protesting the popularization of Great June Uprising or Unity day observation to commemorate the spontaneous uprising against the extension of cease fire between the government of India and NSCN-IM to Manipur.
Report reaching here said that almost all shops and business establishment, schools and colleges, entertainment houses remain closed. Government offices wore deserted look. Almost all vehicles remain off the road.
In Ukhrul and Chandel district head quarter too, the UNC's total bandh had severely affected normal life. Almost all shops and business remain closed and streets look deserted as vehicles stay off the road.
Photo Courtesy: Peter Adani