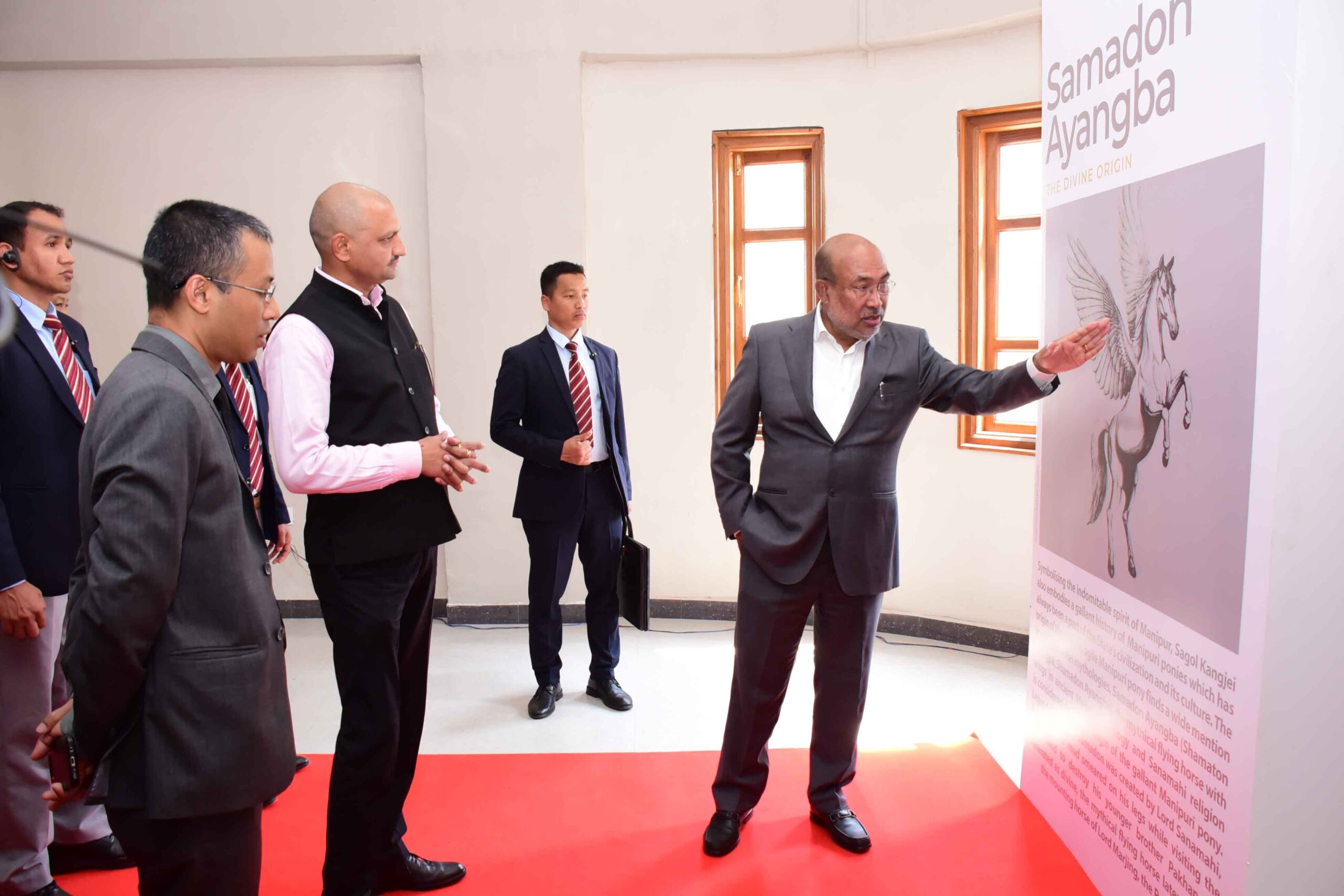 IT News
Imphal, Feb 18:
Manipur tourism sector is set to get an investment of 500 Million US dollars from a company based in the United States of America, says Chief Minister N Biren Singh on the side-line of the B20 Meet at Marjing Polo Complex in Imphal East. The company has assured to invest a sum of $500 million into the tourism sector of the state.
A discussion between the US delegates and the Chief Minister was held yesterday after the B20 conference at City Convention Centre Imphal and assurance was given during that discussion, said N Biren Singh.
A number of female nurses from Manipur are currently working in Japan and now, delegates from Argentina and Peru has requested to send female nurses from the state to their respective countries, said CM N Biren. Delegates from Argentina also expressed their interest in the development of sports especially football in the state, he added.
Welcoming the proposal from the US to invest in the state and the interest from Argentina and Peru, N Biren said the state is expecting other foreign investments from other delegates and countries.
The 3 days conference which started yesterday is the first of the B20 sessions in the North East state of India, which is the forum for the global business community and organised by the Ministry of External Affairs under the theme "One Earth, One Family, One Future". Delegates from Australia, Argentina, Bangladesh, Bhutan, Chad, Canada, China, France, Greece, Ghana, Iceland, Japan, Nepal, Russia, Seychelles, Singapore, South Africa, Switzerland, Tunisia, Togo, Uganda, United States are participating this mega event. Delegates from Overseas Trade Delegation – Bhutan Chamber of Commerce & Industry, Asia Supporting Organization, APO, JAPAN, India-Bangladesh Chamber of Commerce and Industry and Bilateral Organisation – Indian Association of Japan, Indo Icelandic Business Association were among the participants. Besides, diplomats – Ambassadors from the Embassy of The Republic of Tunisia, High Commissioner – Bangladesh High Commission, High Commissioner- High Commission of the Republic of Seychelles, New Delhi, Deputy Head of Mission – Embassy of Iceland, Chargé d'Affaires /Head of Mission – High Commission of Togo in India were part of the B20 event.
The inaugural session was followed by a plenary session, where topics including Investment Opportunities & Support Ecosystem for doing Business in Manipur, Opportunities in Core Sector, Healthcare & Medical Tourism, Tourism & Hospitality, ICT, Handlooms & Textiles would be deliberated. Representatives of G20 and other countries also addressed the plenary session. The inaugural session was also attended by Ministers, Members of the Legislative Assembly, and Senior Government Officials among others.