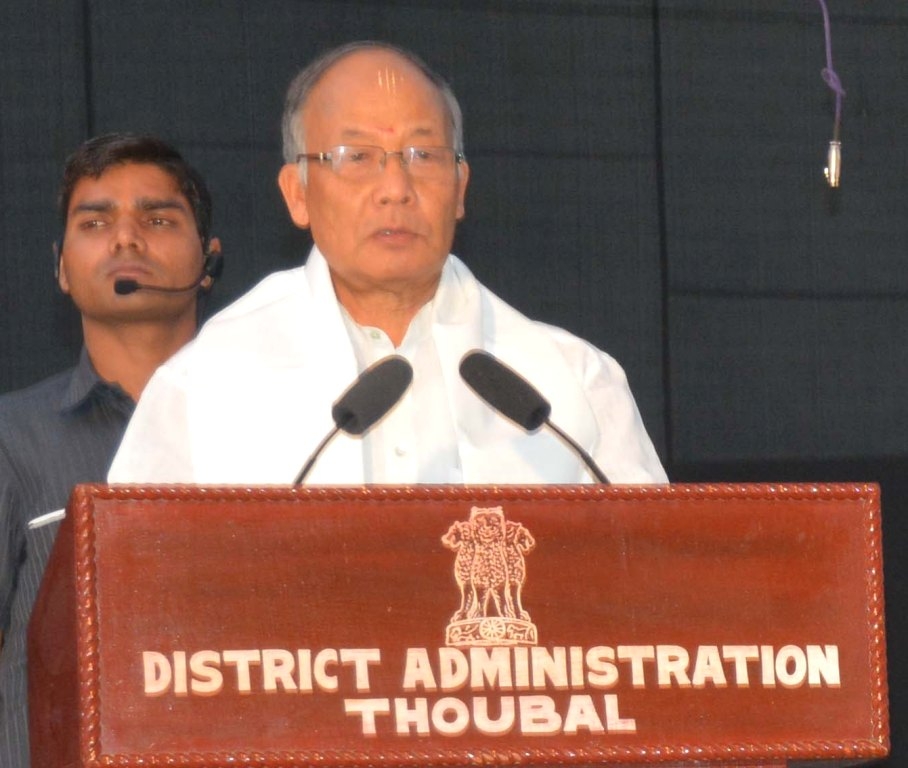 Chief Minister, O Ibobi today reiterated his government stand for protection and safeguarding the territorial boundary of the state.
"There will be no tolerance to any incursion to the territory of the state", said Chief Minister Okram Ibobi Singh referring to the news item appeared today in Sangai Express daily.
He said the alleged incursion by Myanmar army at Choro Khunou Village along the Indo-Myanmar will be inquired soon and all possible measures will be taken up for safeguarding the territorial boundary of the state. Chief Minister Okram Ibobi's statement is significance as the people of the state today observe Khongjom Day to remember the Manipuri War heroes of 1891 who had sacrificed their live for the cause of the nation's freedom fighting against British army.
Speaking on the occasion, Ibobi said that there will be no tolerance in any case of invasion to the territory of the state and he will inquire if the alleged intrusion by Myanmarese army into the Indian Territory is true or false.He said that the safeguard of the border territory has been entrusted to the Assam Riffles under Ministry of Home Affairs and if the alleged incursion by the Myanmar army is true, Ibobi said that it becomes AR's duty to act upon it. He said that the Indian government cannot interfere in the integrity of the state. Regarding the issue, a top level meeting will be held with officials including survey general of India, Ministry of Defence, Ministry of Home Affairs and officials from Myanmar, the Chief Minister assured.