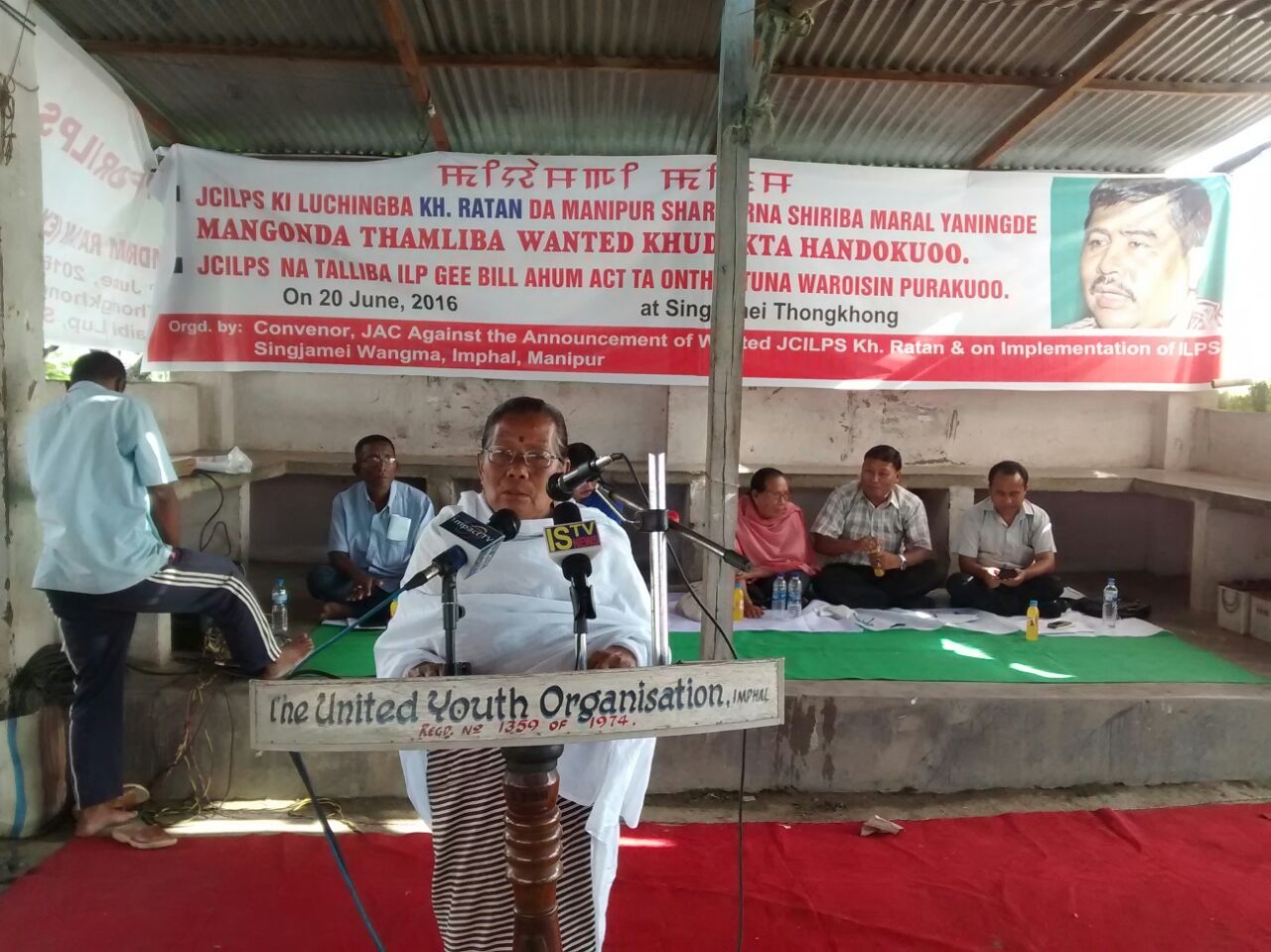 Imphal, June 20: The announcement of wanted to former convenor of JCILPS Kh Ratan by the state Home department tagging him as a cadre of an UG is now flaring up another protest in addition to the unabated protest for introduction of the Inner Permit System in the State. A JAC formed against the announcement of wanted to Kh. Ratan today resolved to call 48 hours Manipur bandh from morning of June 23 if failed to lift the charges leveled against the former JCILPS leader.
The decision to call the 48 hours Manipur bandh was taken during a public meeting held today at Singjamei Thongkhong. Over 150 representatives from different meira paibi groups, civil society organizations and local clubs from around imphal area attended the meeting.
The meeting also resolved to boycott the Ministers and MLAs of Manipur in protest against the announcement of wanted to Kh Ratan.
If the government stuck to their stand instead of listening to the peoples' demand than the JAC announced to undergo mass court arrest at police station.
From ILPS movement the people now have decided to carry on with the demand for lifting of the wanted tag to Khomdram Ratan. MLAs houses are likely to be targeted in the course of agitation as today meeting also decided to storm and gheroa the residence of the all MLAs.
Several other agitation like poster campaign, street corner meeting are also in the list.
Today's meeting was attended by Sunil Karam , Vice president UCM, N Bimol, President MAPI Council, NG. Deba, Assistant Convenor Publicity Affairs JCILPS, Gunindro VP AMUCO, Ramani, secy Nupi Samaj, Th Subashchandra, convenor JAC Singjamei attended as dignitaries on the dais.
Several others representatives from CSOs like UPF, ECHAAL, MMAPi Council and other local club leaders spoke on the occasion condemning the government action against a public leader in the highest term.