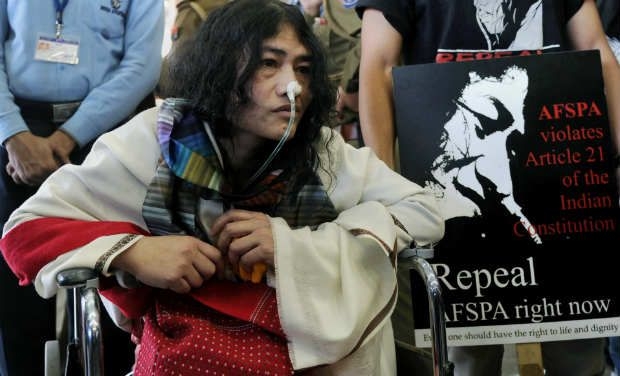 Irom Chanu Sharmila returned Imphal on Sunday morning after attending court hearing at Delhi Patiala court house on June 06. She has to appear again on August 11 for recording her statement.
Speaking to media persons, Sharmila said that till the time she fasts the trial will go on but she is not going to step back. Condemning about the Thursday ambush on June 04 which killed many soldiers, Sharmila said that war and violence will never bring any solution. In order to bring a solution, Sharmila added that unity is important.
Sharmila had left Imphal for Delhi on June 05 in a charge filed by Delhi police against an attempt to commit suicide at the gate of Jantar Mantar, Delhi in 2006. Sharmila will have to appear in front of the court on August 11 to record her statement.