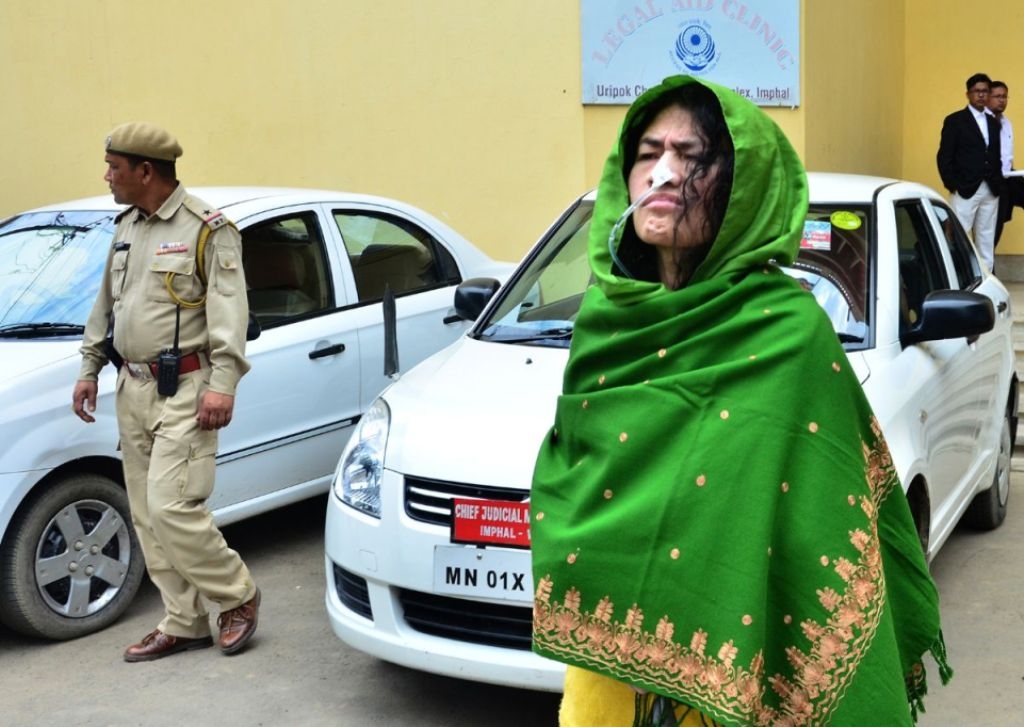 Irom Chanu Sharmila who has been undergoing a fast-unto-death protest for repeal of draconian act AFSPA today said that she is seriously disturbed by the recent devastating earthquake at Nepal killing over 2000 people.
"Right now I am worried about the people of Nepal affected by the recent earthquake", Sharmila said to reporters at Cheirap Court complex. She said that the world peace has been seriously disturbed with the recent outburst of the Mother Nature. She appealed the people to be with the people of Nepal.
Before speaking to the reporters, she was produced before the CJM Imphal West and remanded for another year.