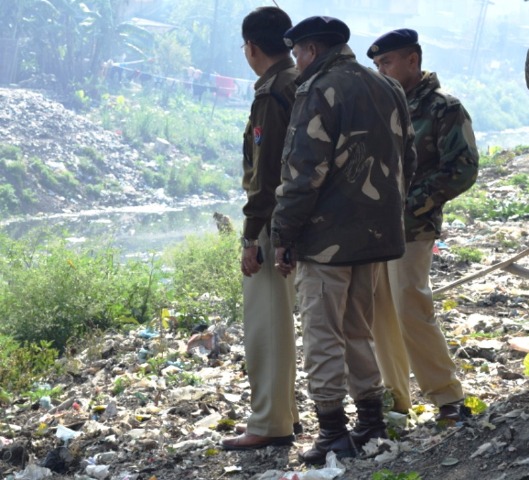 IT News
Imphal Jan 25: Ridiculing the security arrangements in Imphal, another bomb exploded today on the bank of Nambul River of Keishamthong Laishom Leikai part, in Imphal at around 9.30 am this morning as a part of series of bomb blasts ahead of Republic Day Celebration in Imphal.
The site where the bomb blasted was looked after day-in day-out by a large number of security personnel deployed on both sides of the road. Besides this, security personnel frisked the passerby at every nook and corner of greater Imphal area since the past few days in view of the forthcoming Republic Day.
Like the other bomb blasts that took place in the recent days, there was no human casualty in the bomb blast.
As soon as the blast took place high ranking police officials including SP, Imphal West Dr. AK Jhaljit inspected the blast site.
Meanwhile people from various sections have raised questions as series of similar blasts takes place in the past few days. They said that it is very suspicious that most of the blasts took place at the sides which were monitored by the security forces. They said that there is question of security lapses in Imphal.
Some of the bomb blasts that took place in the recent few days are blast at Lamlong area  on   20th of January at around 7.50. It was followed by  Nagamapal on  Sagolband Meino Leirak, Keishamthong Laishom Leirak, Yaiskul Range area and Mongshangei. Interestingly, there were no human casualty in all the blasts and all the explosives are of low intensity.