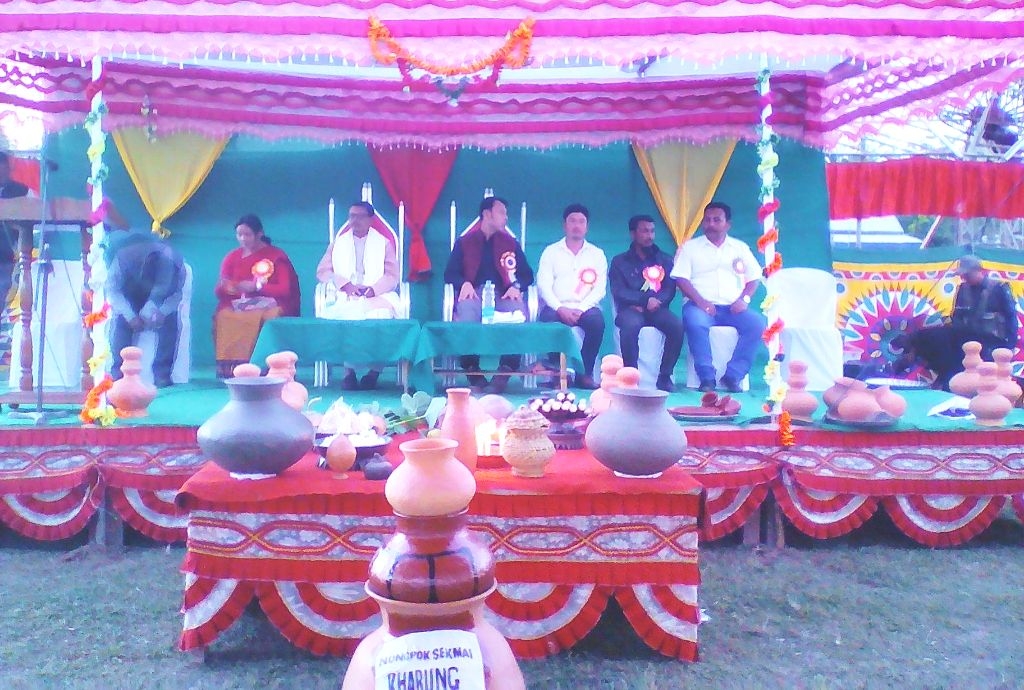 Thoubal,Nov.15: Prayer ceremony of the indigenous Goddess of pottery – "Malem IMA Chafu Kambhang Leibak lairembi" was held today morning at Nongpok Sekmai ground at Thoubal district. The ritual ceremony organized by NESA Club Nongpok Sekmai and Village committee was attended by Retd. IPS Thokchom Radheshyam, titular king of Manipur Leishemba Sanajaoba, Chairman and Councilor of Sikhong Sekmai Municipal Council. Potters were of the area who had been preserving the tradition were honoured by presenting gifts on the occasion.
Speakers on the occasion recalled the significance of the pottery goddess. Titular King Leishemba Sanajaoba appreciated the people of Nongpok Sekmai for preserving the traditions which has been following since time immemorial.
Retd. IPS Th.Radheshyam while speaking on the ritual ceremony suggested a temple for the pottery goddess and assured all possible help from his side.
Potteries is a one time industry of the people of the state before the coming of plastic other metal pots in the state. Potters easily make a living those days but due to the outside influx of product from outside the state the trade now is nearing to extinction.