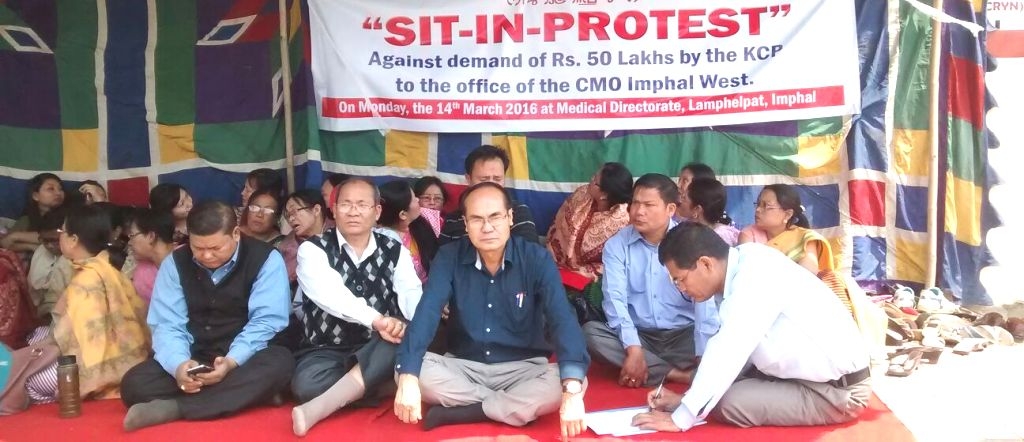 Staff of Chief Medical Officer, Imphal West today staged a sit-in-protest at the gate of Medical Directorate Lamphel in protest against the monetary demand served at its office by KCP (Mangal) group.
Around 100 staffs of the CMO Imphal West office joined the protest.
According to protestors the KCP (Mangal) group served a demand of Rs 50 lakhs to the CMO Imphal West.
Placards with slogans "CMO imphal west is for sick person not for profit", "don't harass employees by demanding huge amount of money" etc were displayed during the protest.
CMO Imphal West, Dr Kula said that around 5 days back some persons identifying themselves as KCP (Mangal) handed over a monetary demand of Rs 50 lakh. He appealed the outfit to withdraw the demand in view of the service provided by the department.