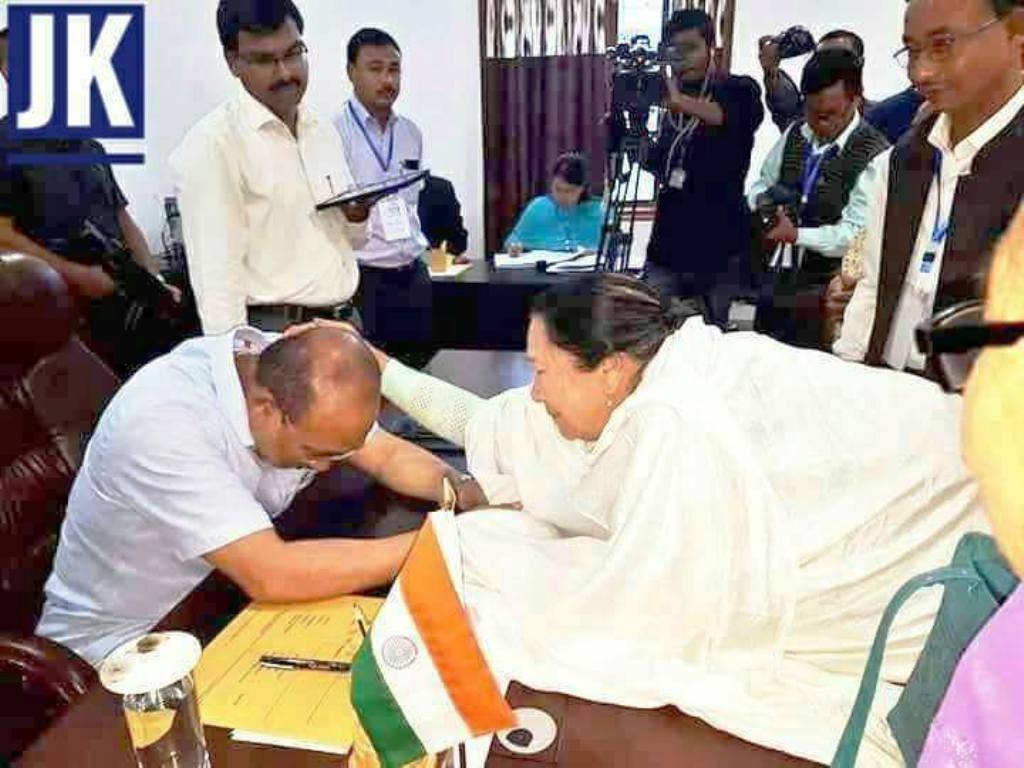 Imphal, May 15: Appreciations and blessings pours on to the N Biren Singh led Manipur government as he himself along with other functionaries of the government organized the first ever Peoples' Day (Meeyamgi Numit) today.
"This is a new beginning, I have never seen such a happening in my life and I hope the trust of the people to this government will strengthen more with this kind of good work", said a person who came out after submitting his grievances to the Chief Minister today.
The peoples' day is being organized by the government to bridge the gap between the government and citizens of the state.
"Meeyamgi Numeet", People's Day today, the response is overwhelming, feels good to be able to help them in my own way, Chief Minister N Biren tweet.
Speaking to media persons the Chief Minister said that the day for the people is being organised to field the gap between the government and the people. Such meeting will be organised on 10 of every month, he added.
An aged lady with tears of joy said that she had expressed almost every of her grievances and she expressed hope that the Chief Minister will certainly act.
Another middle age woman who came out after meeting the chief minister said that in her life she had ever come across such a service of any government earlier. She said people will have more faith in the government if such work continues.
Many aged women as well as men who submitted their grievances today bless the chief Minister and his government and pray for success of the Chief Minister.
The meeting begin at 10 am and will conclude at 4 pm. The peoples' day is also organised at various district head quarters.