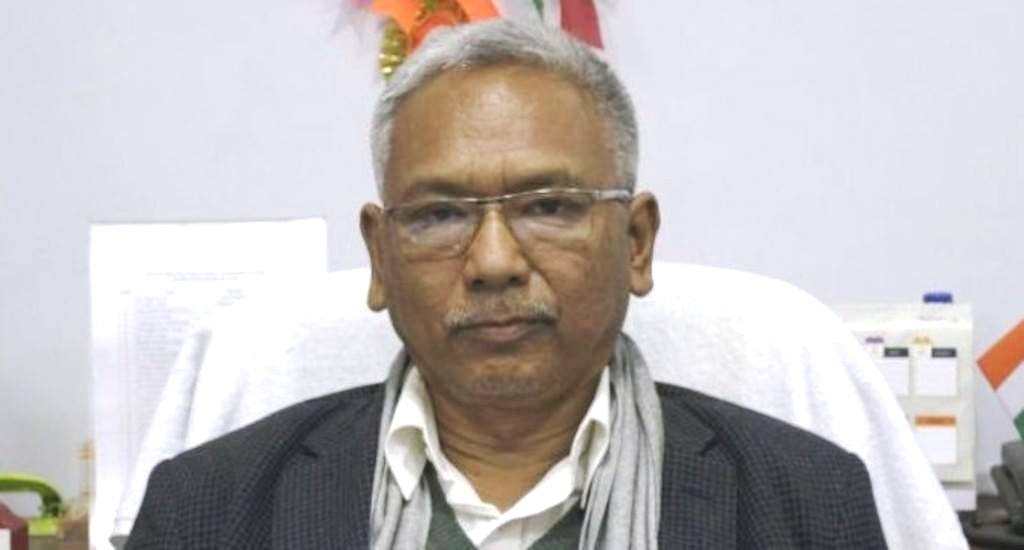 Imphal, May 15: BJP Manipur Pradesh president Kshetrimyum Bhabananda and Manipur Pradesh Congress Committee vice president Elangbam Dwijamani have filed their nominations for ensuing Rajya Sabha bye-election to be held on May 25.
The lone seat at the Rajya Sabha for Manipur has been vacant since February 28 as MP Haji Abdul Salam passed away before his tenure. His tenure ends on April 9, 2020.
The nominations were tabled at the state assembly secretariat, for which the scrutiny will be held tomorrow.
The RS MP will be elected by the 60 members of the state assembly. Congress has reduced its members in the house 22 after six of them have joined BJP. The present BJP led government is supported by LJP, Trinamool Congress, NPP and NPF and has a total strength of 38 members.
Yesterday LJP has announced to support BJP in the by-election.
Thoubal District MP Candidature Demand Committee had earlier demanded to select a member form eight assembly segments which constitutes in the outer Manipur assembly constituency. As the outer Manipur Parliamentary Constitution is reserved for schedule tribe, voters from the 8 assembly segment are deprived from contesting election in the Lok Sabha election but can vote.
Bhavananda is from Sagolband assembly constituency and Dwijamani is from Hiyanglam constituency. Hiyanglam AC is from among the 8 Manipur assembly constituencies, however, Sagolband Assembly constituency is in the Inner Manipur Parliamentary constituency.