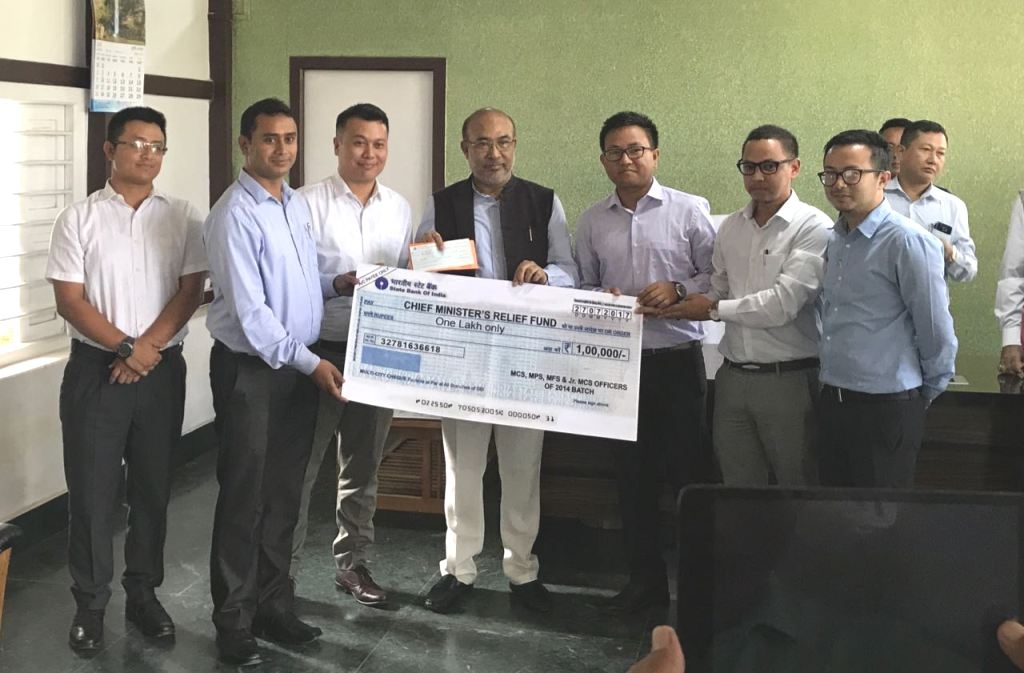 Imphal, July 27: As a part of efforts to contribute towards public cause, a group of MCS, MPS, MFS and Junior MCS officers, on behalf of MPSC Batch 2014 today contributed a sum of Rs 1 lakhs to Chief Minister's Relief Fund.
Believing the need to play a part in humanitarian cause and to extend helping hands for the need ones, the initiative was undertaken by the members of MPSC Batch 2014.
Every member of MPSC Batch 2014 had contributed for this cause as recently various part of the state had been affected by flash flood where many efforts are required even in the rehabilitation front.