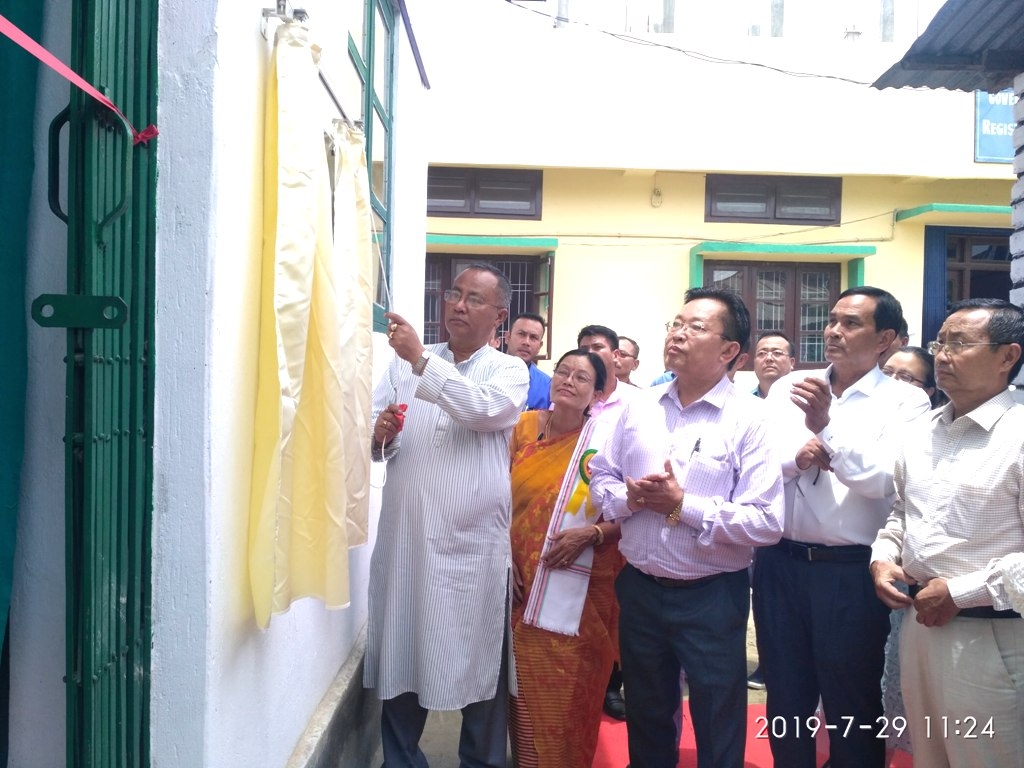 IT News
Thoubal, July.29,
Health and Family Welfare Minister L.Jayantakumar today open a 10 bedded AYUSH Hospital at CMO Complex Thoubal Wangmataba.
Speaking on the occasion , Jayantakumar said that AYUSH system of treatment is becoming popular now a days and days are gone that AYUSH doctors are treated as second class physicians after recognizing their service. Besides, AYUSH system is now a full-fledged independent unit and the subject is considering to include as a subject of the MBBS students.
"AYUSH and Allopathy are now like brothers as they go together taking help from each other", the health Minister said. He added that the once upon misconception about AYUSH and Homeopathy Doctors have been changed as their health care service is becoming excellent days after another in saving human life. He appealed the people to give similar respect to AYUSH doctors that people are giving to Allopathy doctors.    
The inaugural function was also attended by Dr.L.Promila Devi, Director, Directorate of AYUSH, Dr.N.Jayantakumar Singh, Chief Medical Officer (CMO) Thoubal and Dr.Y. Lukhoi Singh, Additional Director also Member Secy. EC of the State AYUSH Society Manipur as dignitaries.