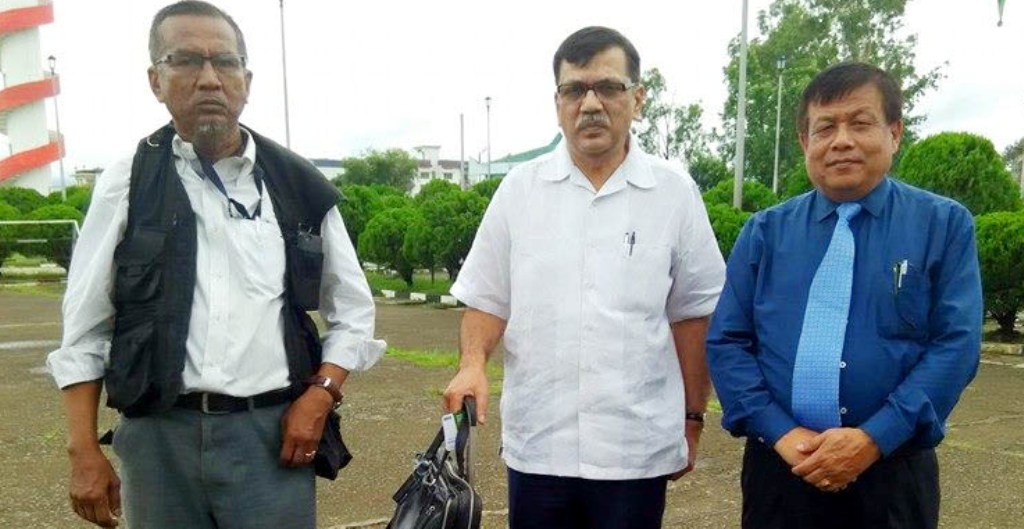 DIPR
Imphal, July 4: A Sub-Committee under the Convenorship of Shri Ravindra Kumar and consisting of Shri C. K. Nayak and Shri Kosuri Amarnath members constituted by the Press Council of India arrived here today. Shri Meghachandra Kongbam, Director of Information and Public Relations received them at the Imphal Airport.
The purpose of the Sub-Committee is to evolve guidelines for the media and security forces on reporting in conflict situations in North East India.  The team will interact with the State Government as well as stakeholders during their stay in Imphal. The team will leave Imphal on July 6.
The Press Council of India, a quasi- judicial, statutory authority set up by an Act of Parliament, for the purpose of preserving the freedom of the press and of maintaining and improving the standards of newspapers and news agencies in India, has been mandated to keep check on such developments which have the tendency to affect the freedom of press.