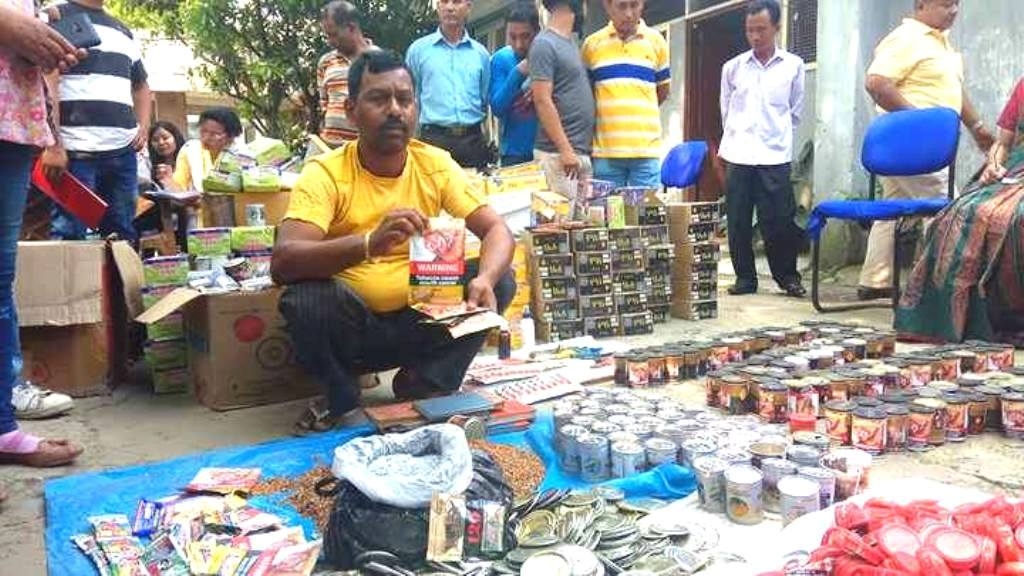 Imphal, May 5: A large volume of expired tobacco products and machines for manipulating the expiry dates declaration in the containers were recovered from the possession of a non-Manipuri revealing the existence of nefarious business of pushing expired gutkhas and jarda into the local market.
According to a consultant of the state's food safety cell, the tobacco items recovered by a team of narcotic cell from a rented room at Ragailong yesterday night were found to have exceeded their expiry dates and is estimated to be over Rs. 2 Lakh at market. The owner of the seized items, 39-year old Jay Ram Bahadur who hails from Hetampur in Bhojpur district of Bihar, and his associates were running a profitable business of selling the expired tobacco products in the local market. Machines to replace the bottom plates of the tin containers displaying the expiry date declaration, repackaging materials and adulterants were reportedly recovered from the room.
The adulteration and sale of the items beyond their expiry dates at high prices is extremely dangerous for the health of local people consuming them, she stated.    
The narcotic cell will be sending the items to laboratories for testing and stern actions and fine will be imposed on the non-local trader, she said appealing to the people to be conscious of such products being sold in the market and spread awareness to other people as well for health reasons.