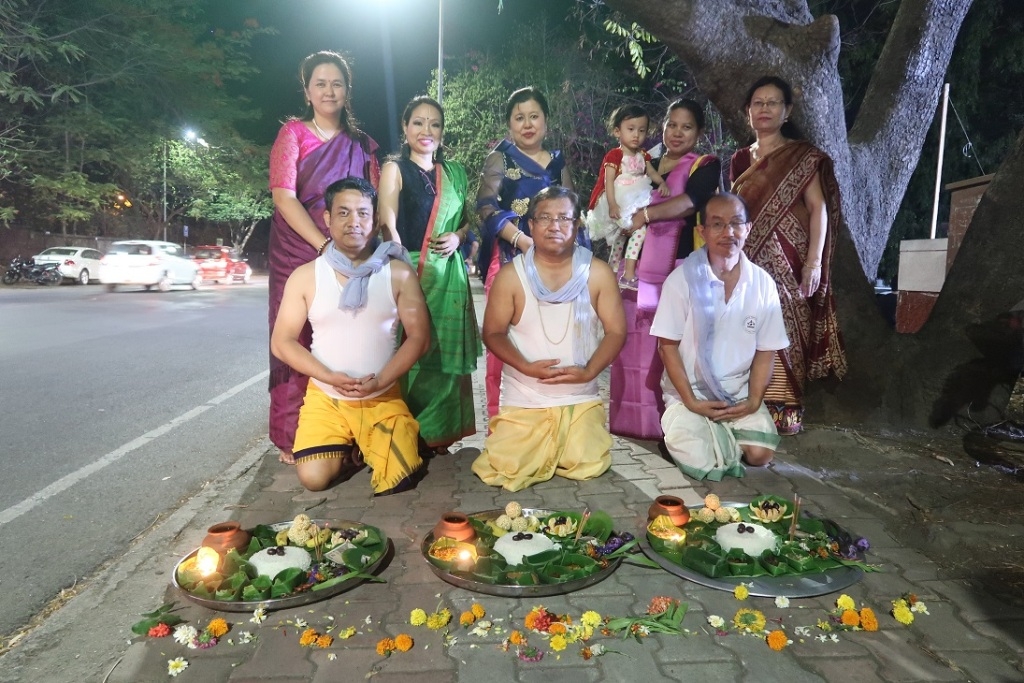 IT News
Imphal, April 26,
The AMAND Ladies' Club which is a ladies wing of the Association of Manipuri Diaspora (AMAND) Pune, organized the unique aged old traditional Sajibu Cheiraoba- 2019 with its firm objective to promote and protect the rich socio-cultural heritage of our state Manipur on Sunday, the 21st April, 2019 at the NCL Community Centre, Pashan Road, Pune.
This program will help not only in promoting & protecting our rich cultural heritage but also in fostering the spirit of unity & co-existence amongst the Manipuri diasporas in this city- a home very far away from home, a statement of AMAND said.
Sajibu Cheiraoba is an annual religious celebration in which certain rites and rituals are observed with a traditional devotion. The name Sajibu Cheiraoba derives from the Manipuri words: Sajibu (the first month of the year which usually falls during the month of April according to Meitei lunar calendar), Chahi (year) and Laoba (declaration). The celebration marks the parting of the old year while welcoming the new year. Since time immemorial, "Sajibu Cheiraoba" has been in the heart of every Manipuri individuals & also has a close connection with our lives and activities. Though it is used to be a family prayer and worship of the deities to safeguard as well as to bring peace, harmony and prosperity for their respective family members, the AMAND Ladies' Club organized this year, a community Shajibu Cheiraoba-2019 for the families of the Manipuri diasporas in Pune. Around 250 people from many families in and around Pune including Mumbai attended for the celebration of the age-old tradition. The main attraction of the event was the presentation of the Khudol pot (gifts) to all the brothers by the Ladies club members & seek the blessings on this auspicious day. The other part of the of this event was the fun filled entertainment programs like chafu thugaibi, chandon thinba without mirror, bumper housie, along with various stalls for indigenous fresh vegetables (yongchak, ngari, maroi, etc) and traditional clothes. The winners of last year Ningol Chakouba 2018 Selfie Contest were also awarded along with many other lucky draws. All the attendees of the program enjoyed the delicious food (only Manipuri cuisine like nga thongba, makokmaru ngouba, uti, paan eronba, singju, heithongba, kheer, etc) prepared & hosted by the AMAND ladies club members.
The program was organized under the able leadership of the event coordinators. Keron, Emani, Pritam & Sarat.