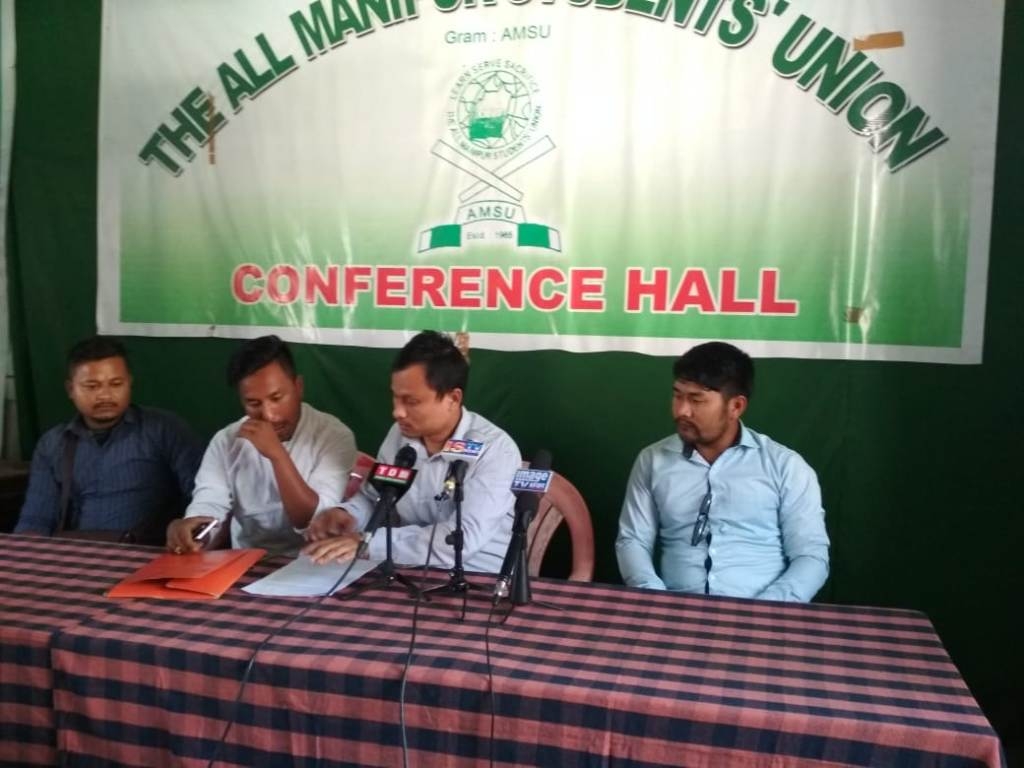 IT News
Imphal April 25,
A minor girl who was allegedly kidnapped by a person on December 31 of 2018 is still missing due to police negligence.
Convenor of the Joint Students Coordinating Committee (JSCC), Manjit Sarangthem while talking to media persons said that the minor girl who was reading in class VIII was kidnapped in the name of eloping by one Md Aslam Khan(21 yrs) son of Md Zuma of Pangong Imphal East on 31st December 2018. An FIR was lodged at Sekmai Police Station but still now the minor girl is not found neither the police had taken up any action against the culprit involved.
Manjit alleged police negligence to the tracing of the girl.
"Unfortunately, the police have been neglecting their duties in finding the child denying justice for the poor family", he added.
Manjit further said that after seeking information about the case from Investigating officer of the police it has been found that no case under POCSO act has been registered against the culprit even though the girl was underage.
He said that even as the minor girl was kidnapped from Imphal West area, no report was submitted to the Women police station of Imphal West.
"This shows the negligence of Sekmai police station and the investigating IO in particular" Manjit alleged.  He urges authority to take up legal action against the investigating officer.
Manjit also said that because of the various reasons of the negligence on the police side especially the investigating Officer (IO) , justice was being denied for the poor and marginalized people.
He added that the police seemed to violate Child Marriage Act and registering of the case with charges of kidnapping instead of POCSO clearly shows the complete negligence on the part of the IO.
Manjit questioned if there are any reasons for the DGP not to take up legal action against the police officers.
Manjit also warned of intense agitation if the child was not found and handed over to the families within fifteen days from today. Manjit also demanded immediate punishment of the culprit involved as per law of the country and added that the JSCC will take legal help to punish the culprit.
 He also appealed the people and other civil organizations to help in finding the minor girl.