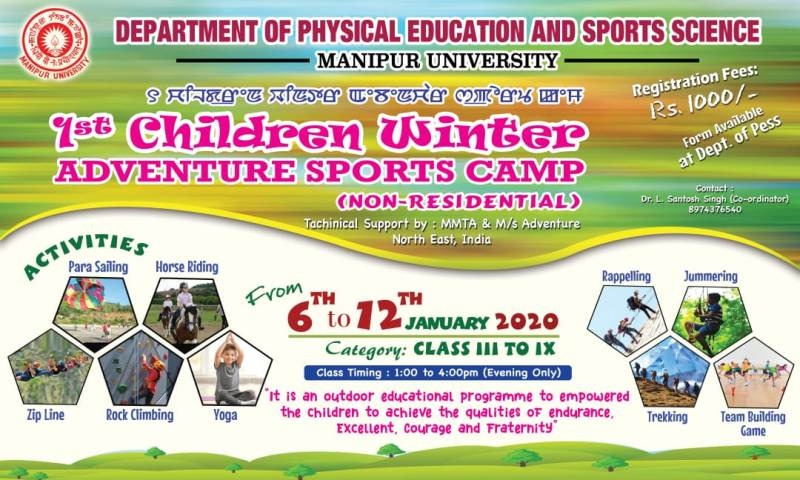 IT News
Imphal, January 4
With an aim to empower youths to achieve the qualities of endurance, excellence, courage and fraternity a seven-days children winter adventure sports camp (non-residential) is being organised in Manipur.
Schedule from Monday (January 6) to Sunday (January 12), the camp is being organised by the Department of Physical Education and Sports Science, Manipur University.
Manipur Mountaineering and Trekking Association (MMTA) and M/S Adventure North East India is providing the required technical support to the camp.
This is the first time that such a camp is being organised in Manipur.
The camp is an outdoor educational programme for students from Class III to X and they will be taught rock climbing, rappelling, zip-lining, trekking, para-sailing, horse riding, yoga among others.