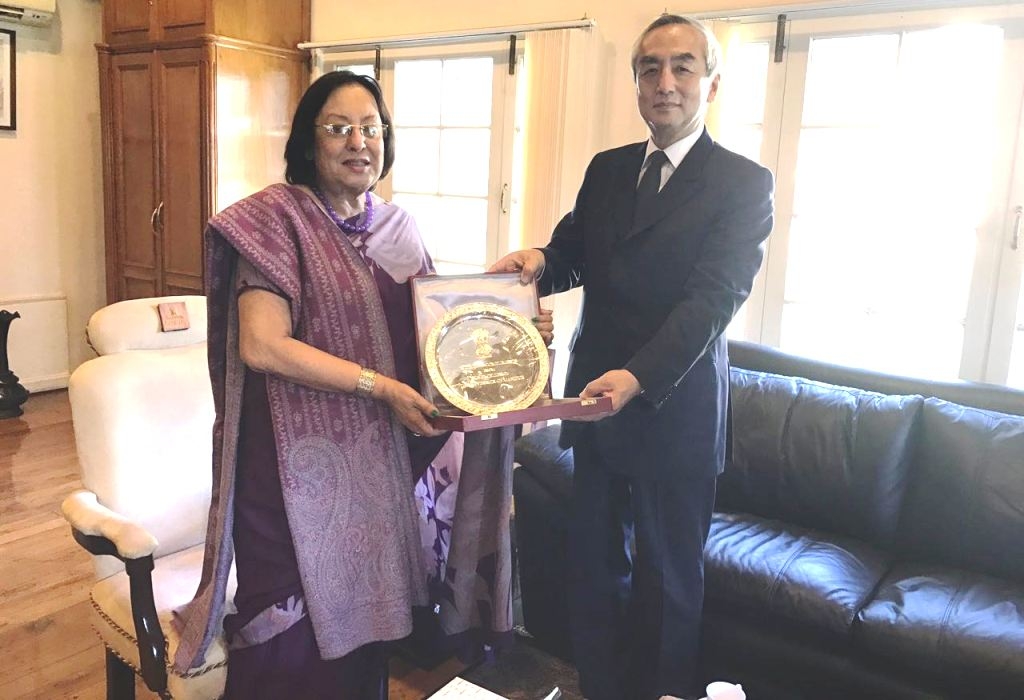 Imphal, Nov 22: The Ambassador Japan Mr. Kenji Hiratsu, who is in Imphal to witness the Sangai festival today called on the governor Dr. Najma Heptulla at Ra Bhavan today.
During the meeting the Governor of Manipur discussed various issues pertaining to Manipur. A released from the Raj Bhavan said that the Governor of Manipur sought the cooperation to clean Loktak Lake using Japanese technology, developing eco-friendly tourism, commercial cultivation of orchids, developing cherry blossom gardens in the state and to increase sports and cultural exchanges between Japan and Manipur.
The Governor underlined that the Prime Minister's Look East Policy and his recent visit to Tokyo has strengthened the ties between the two countries and people to people contact with further cement the historical relations of India and Japan.
The released added that the Ambassador of Japan assured the Governor to explore the possibilities to extend support to clean up Loktak Lake using Japanese technology. He further mentioned that Japan is also looking forward to enhance cooperation with India specially with Manipur in various fields like education, sports, arts and culture. He added that Japan can arrange to send trainers to Manipur for the training of sportspersons and sportspersons from Manipur can also go to Japan to have training in various sports. He also invited the Governor to visit Tokyo during Cherry Blossom Festival.