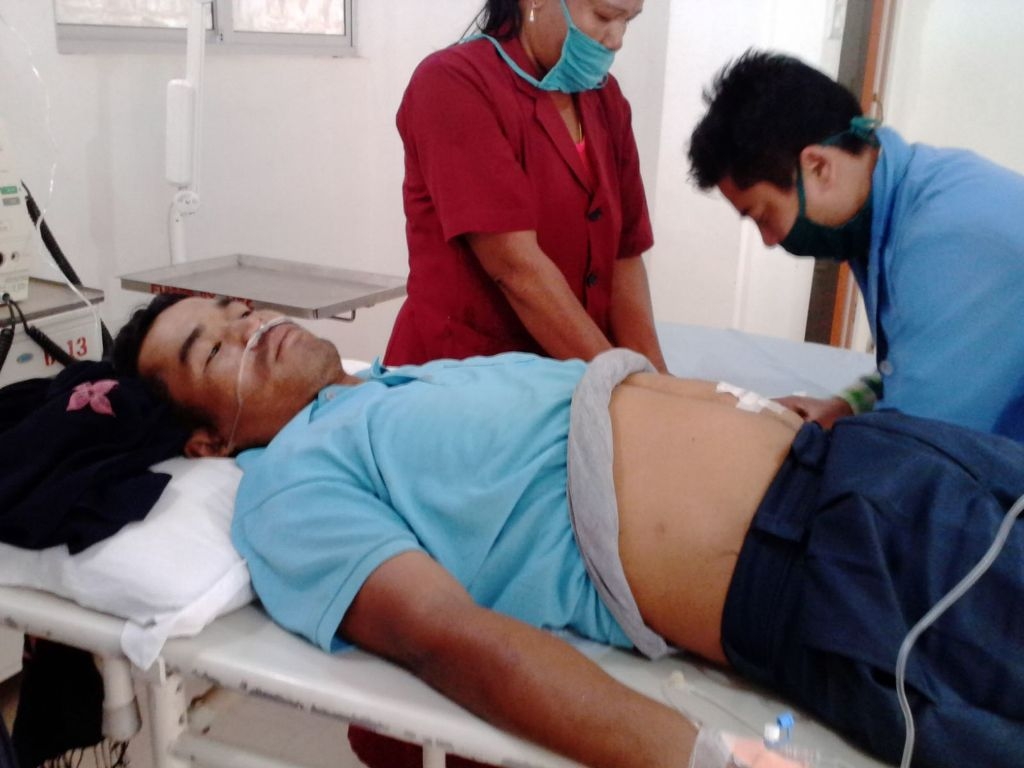 Unknown armed miscreants today shot a person while he was sitting inside his parked four wheeler vehicle in front of Pallel Keithel in Thoubal district at around 8.30 am today morning. Report said that the miscreants fired 4 rounds of gun shots while he was sitting inside the Ecco van bearing registration number AS 28 1333 in front of the Pallel Police Station. The person identified as Ln. Rengneisiak Aimol @ Areng (47) S/o Neichung Aimol of Kumbirei Village under Tengnoupal Police Station in Chandel District was hit by a bullet at his left chest. The miscreants fled from the scene after firing at him while the injured person managed to run inside the police station.
Following the incident, a team of Pallel Police immediately cordon the area along with additional force from the nearby police station and conducted search operation in and around the area. However, there is no report of any arrest so far.
The injured driver was taken to Jivan Hospital, Kakching by Pallel Police and referred to Shija Hospital Imphal for further treatment.
In protest against the firing, shops and economic establishments in and around Pallel Bazar down their shutters. Civil organizations of Pallel also staged a protest demonstration against the attack.
Meanwhile, condition of the injured is stated to be unstable even as internal bleeding has been stopped after conducting a major operation at Shija Hospital and Research Institute. Source from Shija said that at the moment nothing can be said as his BP remain fluctuating from time to time.