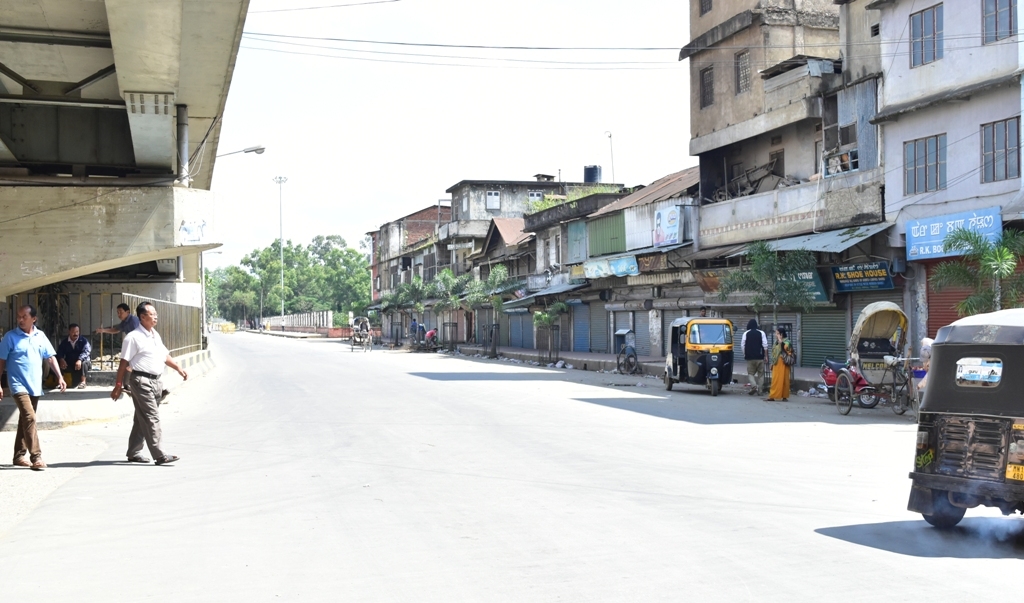 Imphal, Oct 15: Life in Imphal city, the capital of Manipur was put to partial halt as CorCom – the conglomerate of various rebel groups observes National Black Day and called 18 hours general strike beginning from yesterday's midnight. The general strike will conclude at 6 pm today as according to a release made available to media houses yesterday.
October 15 is the day at which the erstwhile kingdom of Manipur was annexed to the Union of India in 1949, after the controversial signing of merger agreement between the then king of Manipur Maharajah Bodhachandra and the representatives of the Union of India on September 21, 1949 at Shillong. Maoist Communist Party Manipur also observed the day as Black day and boycotted all celebrations or events related to the merger of Manipur to the Indian Union.
CorCom is a conglomerate of proscribed groups UNLF, PLA, PREPAK, PREPAK (Pro) etc.
During the general strike all activities of almost all political parties except the Naga Peoples' Front (NPF) and Congress Party have been cancelled due to fear of unwanted disturbances from the rebel groups.
However, inter district passenger bus services, local passengers' vehicles including, diesel auto, Tata Magic and other private vehicles stay of the road. Interstate bus services also suspended today due to the bandh but Aircraft service function as normal.
Almost all business establishments at all the valley districts including, Khwairamband keithel, Bishnupur, Thoubal etc remain closed. Except for few vendors, almost all major shops, private banks, offices and the nationalist banks stop functioning today. Theatre houses and all entertainment programme remain suspended.
Even schools and colleges were shut down for the day due to the general strike called by the rebel group.
In a press statement CorCom media coordinator Ksh Yoiheiba had stated that the day Manipur was forcibly merged into the Indian Union on October 15, 1949 would remain unforgettable to all the people of Manipur (Kangleipak).
Since the alleged forced merger, Manipuri people have been living a wretched life under the alleged colonial yoke, he alleged.
October 15 is one day on which all the people need to stand united against the Indian rule, it said.
Ksh Yoiheiba also further stated that the Manipur State Constitution Act 1947 was fully drafted by July 26, 1947  ahead of the departure of British colonial rulers from Manipur.
After the first democratic election was held in June 1948, a Council of Ministers was sworn in on October 18, 1948 at the Darbar Hall of Kangla.These events marked the establishment of a democratic Government in Manipur.
However, the Government of India kept the king of Manipur under house arrest at Shillong, and the king was forced to sign the Manipur Merger Agreement on September 21, 1949.Then Manipur was annexed into the Indian Union on October 15, 1949, Ksh Yoiheiba of CorCom alleged.