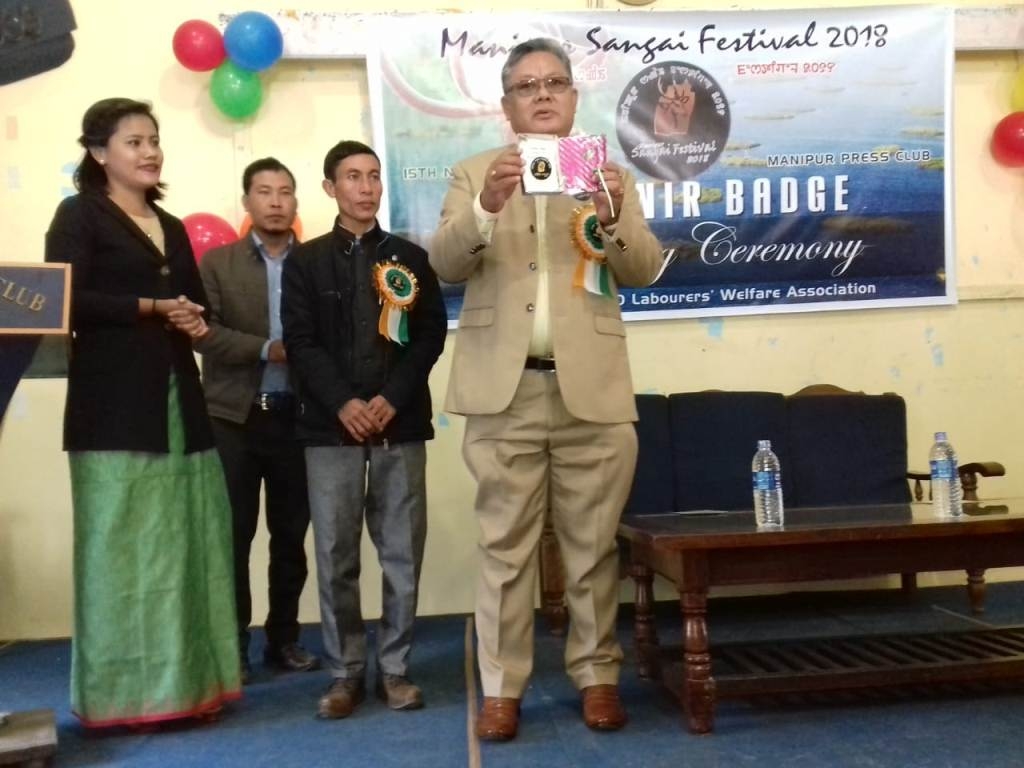 DIPR
Imphal, Nov 16,
Just six days prior to starting the Manipur Sangai Festival on the 21st of this month, the Festival Badge was launched yesterday by CAF & PD, Revenue Minister Karam Shyam at the Manipur Press Club.    
The function was organised by CAF& PD Labourers' Welfare Association, Manipur.
Speaking as Chief Guest of the ceremony, Minister K Shyam expressed that there should be proper co-ordination and mutual trust amongst the elected leaders and the public so as to propel the State on the road towards progress.
Chairman, Lamjingba Group, Sanasam Jacky Mangang and President, CAF& PDLWA, Surchandra Sanjenbam also attended the function as presidium members.
Appreciating Kavita Hijam who is the mind behind the souvenir, Minister Shyam said that the souvenir with a picture of the rare, indigenous Sangai in the centre will surely depict the uniqueness of our culture and identity to abroad and the entire world.
Officials and staff of CAF& PD Labourers' Welfare Association also took part in the function.