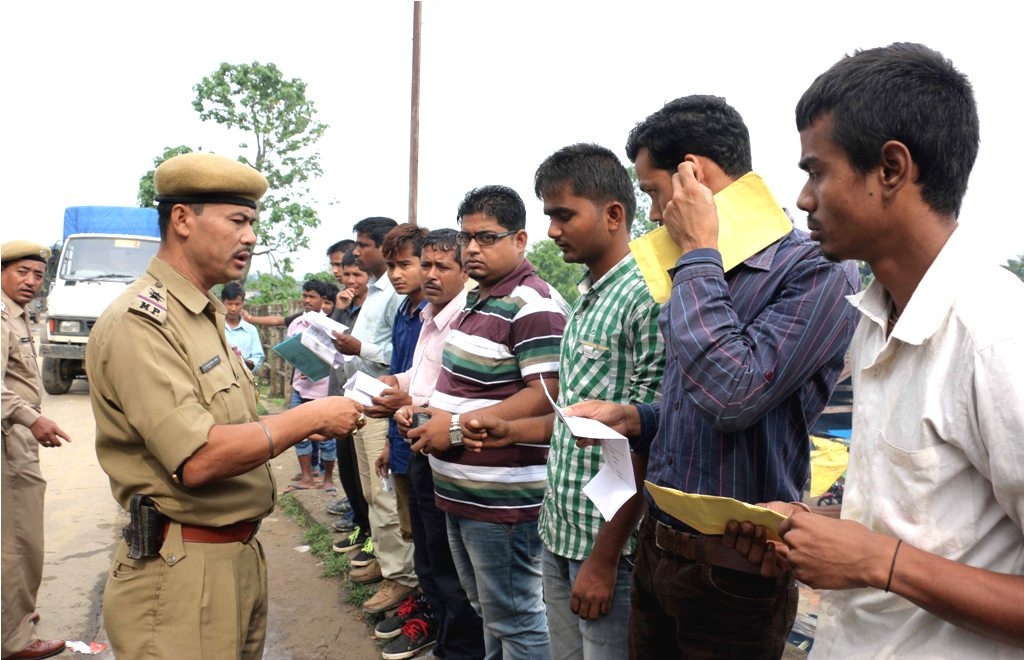 Imphal, April 20: Jiri Police Foreigner Check Post and CID (SB) Foreigner Check Post officials have called government's attention towards those illegal migrants trespassing Manipur State through Barak River or Jiri River.
The officials have informed that the influx of migrant workers in the name of working at various national projects such as Railway projects is a matter of concern. It is doubtful that whether the workers have proper identification papers or not.
According to N Udhoi Singh, a police personal at Jiri Police Foreigner Check Post, every foreigner (tourist) or other Indian citizens were allowed to pass the western gate of the State for the Capital only after proper verification of their identity or else they were sent back.
So, far there was no chance for illegal migrants to cross the state border through road ways but said sometimes the police are helpless if these migrant workers enter the state through illegal route like by crossing Barak River or Jiribam River.